Talk about cool…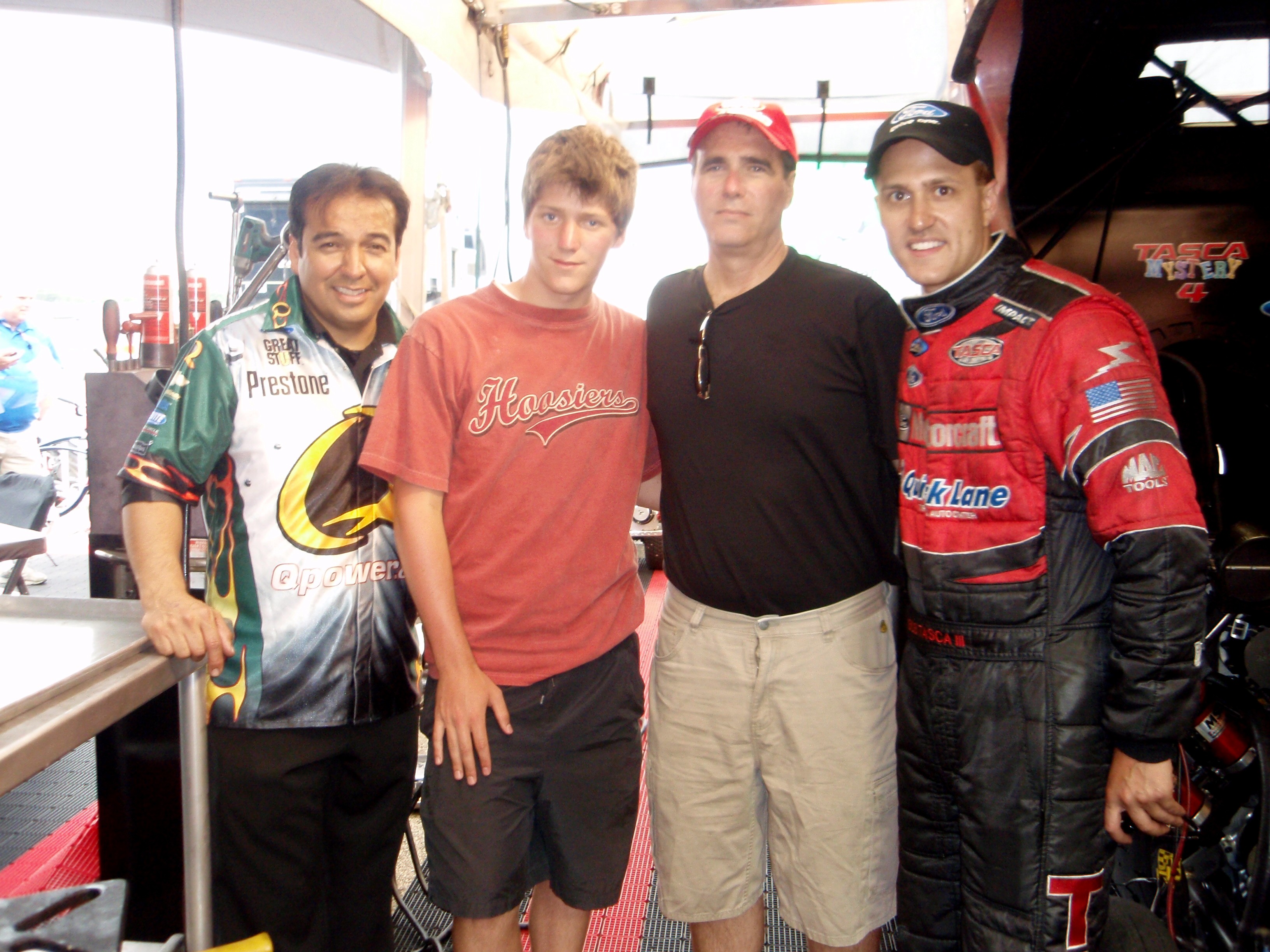 Bob Tasca III, friend, dealer and world class funny car racer, invited my family and me to watch him race at the Route 66 Nationals in Joliet, IL. Tasca races a nitro-methane fueled, 8000HP Ford funny car that does 0 to 100 in .8 seconds. Yes, .8 seconds!! It covers the length of a football field, end zone to end zone (320') in a half a second. The noise of the engine makes the ground shake, not to mention your eyeballs.
While we were there, we met some other racing champions, such as Tony Pedregon, pictured left in top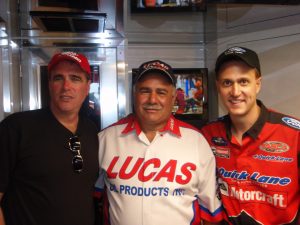 picture (by the way, Tony Pedregon won the event), and the venerable Frank Manzo, pictured center in bottom picture.
On behalf of my family and me, I'd like to thank Bob and his team for hosting us on a most memorable day at the races. If you haven't seen funny cars race in person, I would encourage you to do so, it's way cool. For more information, check out Tasca's racing site at www.bobtasca.com.