Turn Muddy Waters Into Money Makers…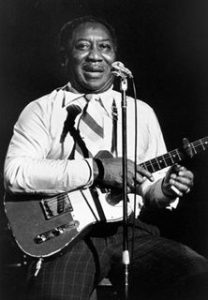 Just like the title of the song, "40 Days and 40 Nights", written
by the great Chicago blues legend Muddy Waters, I think we
all can agree that it feels like it takes nearly this long in most used car operations to get a car to the front line of their virtual lot.
OK-maybe 40 days and 40 nights is an exaggeration, but we
all know it is pretty bad and definitely unacceptable. Let me explain why I feel it is important to highlight this deficiency.
All used car managers are highly focused on quickly getting their vehicles through the shop and to the front line of their inventory display. Moreover,
they are fastidious about the reconditioning of these vehicles so as to present them in the best possible fashion. When it comes to getting their vehicles in a similar virtual condition, on the front line of the super Internet highway, they often lack similar focus, quality and timeliness.
This is because the internet responsibility is often handled by individuals that do not share the same sense of urgency and incentives of the used car manager. In addition, unlike the physical lot, much of the timeliness and quality of internet merchandising is determined offsite. Allow me to help you peer into these "muddy waters" to prove to you just how "muddy" they really are.
Would it surprise you to learn that on average only about 70% of your used retail vehicles are actually on display on your internet highway? What if you came to work and found that only 70% of your used retail cars were on display? Would you be surprised to learn that at any given moment a third of your on-line inventory has multiple inconsistent prices? In other words, the same vehicle appears on different sites, at different prices. Would you be surprised to learn that 15% of your on-line inventory has no price at all? Answer honestly, what percent of your vehicles:
Have

multiple prices?

Have

an unacceptable time to internet?

Are

on your physical lots and are not yet on the internet?

Have

no online price?

Have

incorrect prices?

Are

not being published to all designated sites?

Don't have

compelling descriptions?

Don't have

quality photos?
These are just some of the frightening statistics that lurk below the surface of your internet presence. But, because today your used car business is the internet business, you simply can not reach your used car potential unless you perform all internet related tasks with competency, efficiency and proper timing.
Adding insult to injury, most likely you are already spending a significant amount of money advertising on sites that are not going to deliver optimal results, because of your own deficiencies. The natural reaction may even be to conclude that the site doesn't deliver and is therefore, not worth the investment while in reality, the site is delivering quite well for those that are using it effectively.
In order to be successful in today's used car business, you must first identify and then organize all of the tasks of used car merchandising from the traditional to virtual. Next, you must assign appropriately skilled and trained individuals to their execution. Be prepared to draw on the resources of non-traditional used car staff. The proper and best choices might be currently working in your parts department or could even be an outside vendor that specializes in that certain thing.
We must realize that the sheer number and nature of the many merchandising tasks make it impossible to be owned or performed by any one or two individuals that might have the words "used car manager" in their titles. We have to start thinking about successful used car operations being the responsibility of the entire organization, rather than the responsibility of any one individual.
What are you doing to be successful in today's used car market?