What makes Brian Benstock run?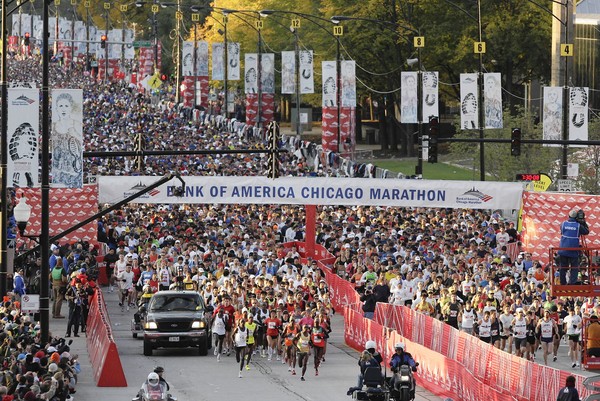 Last Sunday, on a cold and gray morning, Brian Benstock, the Vice President and General Manager of largest new and used Honda dealer in the world, triumphantly crossed the finish line of The Chicago Marathon. He finished with an impressive time of, 3 hours, 21 minutes and 18 seconds. So what makes Brian Benstock run? Why would Benstock travel to Chicago alone and participate in a grueling marathon accompanied by no one?
According to Benstock, it is the story of love and friendship for his late mentor Paul Singer. When Singer was diagnosed with cancer, he vowed to run again but was never able to realize his dream. Benstock vowed to achieve the dream in memory of his departed friend. He ran his first marathon on Singer's behalf in 2006, turning in a time of 4 hours, 43 minutes and 50 seconds. In the spirit of Forrest Gump, Benstock continues to run as a labor of love for Singer. It reminds him of the hard work, pain and dedication that Singer taught him to endure and that has helped bring him the tremendous success that he enjoys today.
As the #1 combined new and used Honda dealer in the world, one has to believe that Benstock's competitive nature also has something to do with his quest to run. Recently, Benstock ran and finished in the New York marathon and will soon participate in the coveted Boston Marathon. Congratulations to Brian for his amazing achievements both in and out of his dealership.