A small dealer today, on the way to becoming a large dealer tomorrow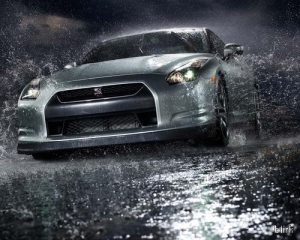 I generally refrain from posting letters like the following one from a vAuto client.  I don't want this site to be a commercial for vAuto, but rather a venue for meaningful debate and discussion about used vehicle management strategy and best practices.  I think this note however, provides validation and inspiration for other dealers thinking about or pursuing a velocity strategy. 
Congratulations to Dave Flowers and his team for their used car department turn-around.
Dale,
I spoke with you briefly at NADA and it was nice to finally meet you.  I just wanted to share a success story, or at least what I think are the beginnings of a success story.  I've known about vAuto for a while, but finally got signed on to vAuto in November.  At the time, we didn't have an aging problem because I wouldn't let anything stay past 60 days, but we had a big wholesale loss problem.  It seemed every week we had a list of vehicles 50-55 days old that had to go.  The losses were painful.  Plus, we'd only sell 20 or so used a month.
Well, 4 months later, in February, we retailed 34 used cars.  Now that's a small amount of cars, even if we are a small store in a small town.  However, it's a little more impressive when you consider we never had more than 38 retail units on the lot at any time.  And we posted a wholesale profit.  We are currently hovering around 17 turns and our average days in inventory is 20 days.
I knew the product and philosophy would work, but even I'm amazed at the turnaround of our used vehicle operation and how little time it took.  And though we still have a long way to go to dominate, we've got the foundation in place to allow us to really get aggressive and grow the company. 
On a side note, one of my sales manager's just informed me of a 2004 Nissan Xterra we just sold.  My knee jerk reaction was "Good, that was an old unit."  He responded, "30 days."  I laughed.  I guess 30 days is the "new" old.
Thanks again & hope all is well,
David Flowers