Everett Chevrolet embraces Velocity
I just received the following March numbers for Everett Chevrolet.  Also referenced is a Kia Sorento that Dave and I purchased on-line during a phone call which I previously wrote about, entitled "Dale's first time experience".
Dale,
The used car department sold 98-99 units with almost 200,000 in gross! Velocity works!!!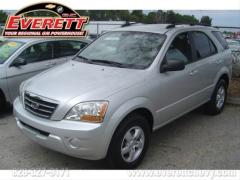 We still have the Sorento though, haha.
Dave,
"DALE POLLAK SPECIAL VEHICLE"?  You've got to be kidding me. 
Check out the following link and find an industry first in the Seller's Description for this Kia Sorento.   http://budurl.com/jlef