Making a difference to be Green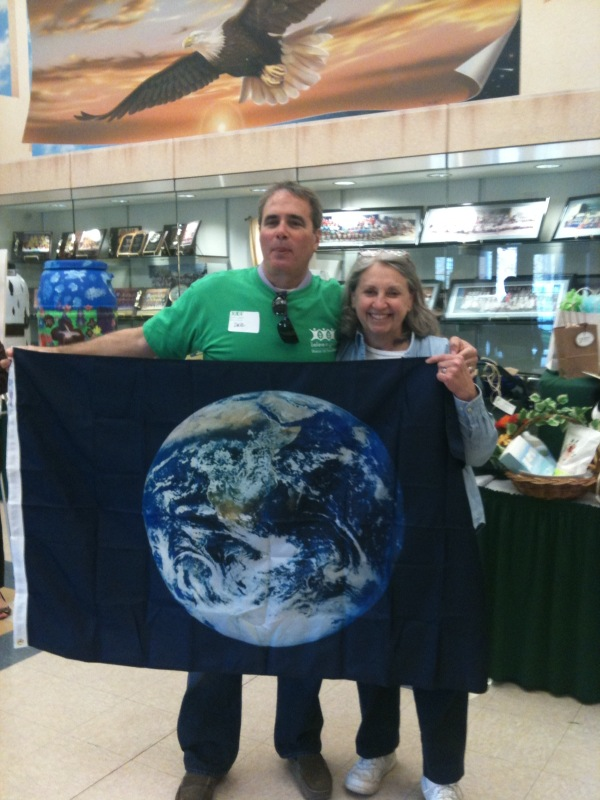 What a fantastic turn out on Saturday at the Green Fair.  Our vAuto volunteers were the talk of the event…professional, hard working, and phenomenal sales abilities.  The e-cycling team wanted us to give a special shout out to Zoe Peika for her hard work!  This act of volunteerism was our last step in earning our Earth Flag.  While there will be a formal presentation at a later date, I was able to get the flag early from Kay McKean of S.C.A.R.C.E.  
Over 10,000 pounds of electronics were recycled at the event, U.S. Congresswomen Judy Biggert and State Representative Patti Bellock were on hand to lend their support as well as dozens of vendors and not for profits with all things green.  The event was a huge success and vAuto was a big part of it.
One last huge thanks to Kathy Jarrett and Susan Taft who were extremely patient with the crazy woman in charge of the raffle and made sure it was a huge success.