A New Way to Efficiently Source Used Cars
The following is an announcement that I received from Scott Wood.  Scott recently separated from a dealership group in the Southeast to start his own used vehicle acquisition business.  I've known Scott for the last year or so and I've come to respect him and his understanding of the sourcing needs of dealers.  In fact, if I didn't have a day job, I would probably be working along side of Scott and his team.  Take a look at what he's doing and let me know if you decide to work with him.
Thanks – Dale 
Hello Dale,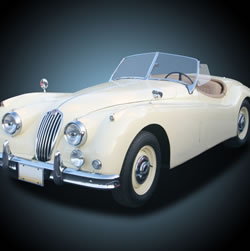 Since sourcing strategy seems to remain one of the leading topics of your posts and your readers' comments, I wanted to let you know that my company, Dealer Technology Concepts, is now in the business of providing independent, outsourced stocking analyst services to vAuto dealers.
We work in depth with client dealer's data via the Stocking Module to regularly create actionable Buy Lists.  Then, after dealer management has reviewed and approved the list, we apply our judgment and experience to creatively source the inventory that their market is craving.  We have had good success supplementing dealers' efforts to engineer just the right inventory.  Taking a look at one of the key metrics, the MDS on the last nearly 270 purchases has averaged 54 days.
As you have stated, "stocking proficiency is paramount".  We work in a focused and disciplined way to support dealer's stocking efforts.  Our service can be particularly useful in cases where a dealer may not be adequately staffed to perform every function of the sourcing responsibility.  Rather than having to add to a current employee's responsibilities or go out and spend the money and take the time to hire and train a dedicated analyst, dealers can rely on us to perform those duties.  And with a "pay for performance" model, the fees we charge are tied directly to our effectiveness and the dealer's inventory needs.  
Thank you for maintaining your blog with so much up to date information from the dealer's you do business with.  It's great to hear from so many who are driven to learn and implement new ways of doing business.   I would be happy to speak with any of your readers who have questions about how we operate or have an interest in outsourcing a part of their stocking analyst role. 
Scott – [email protected]