Reconditioning – The Last Bastion of Old School Management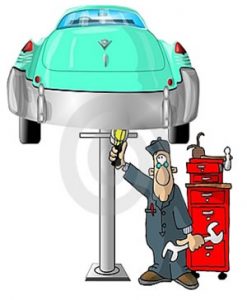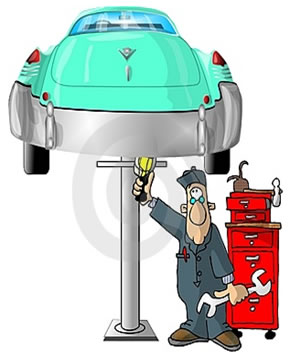 Looking back over the past 5 years I'm pleased to report significant progress in terms of the enlightenment of used car operations.  Many now understand the need for rational pricing, free agency stocking and retail market based appraising.  Dealers are also coming to the understanding that on-line classified advertising sites like AutoTrader and others are no longer optional advertising mediums, but rather essential components of used car success.  To be sure, there is still much more work to be done to improve the execution in each of these areas, but at a minimum, conscience enlightenment has occurred.
The one area of operation however, which has sadly not kept pace with the changing times is the reconditioning process.  Most dealerships still claim to have a 2 – 3 day reconditioning time, but in reality the time from acquisition to virtual and physical front line readiness is approximately 7 – 10 days.  Moreover, the required expense in getting a car ready for sale is too high.  The result is that many dealers that expend the effort to become velocity organizations do not realize the full benefit and value because of this considerable constraint. 
To question the reconditioning process or the expense tramples on sacred religious ground of dealership philosophy.  If the service department isn't broken, why fix it is the general attitude of most dealers.  The answer is that traditional philosophy of service department reconditioning is killing the used car department.  It wasn't until the used car business got really bad that the industry would consider changing its practices.  Fortunately or unfortunately, I don't see the same catalyst of tough times in the mechanical department to create the stimulus to question reconditioning practices.  As a result I don't see this critical component of used vehicle operations changing any time soon. 
For too long, the retail automotive industry has operated a core belief that every department should stand on its own.  To the extent that one department does business with another they should each maximize their own profits at the expense of the other.  This system is based on the premise that eventually it all gets passed on to the customer.  Today however, customers are not willing to accept the cost of the liberties taken by each department as the product passes through the process.   As a result, the entire dealership is weakened rather than strengthened by the old fashioned departmentalized silo method of management. I am therefore, calling on the industry educators consultants and practitioners to recognize the need to create overall gain for the dealership by reducing the rigidity and the draconian philosophy of every department for itself.