Velocity Discipline Drives a Record-Setting Year at Mike Shaw Automotive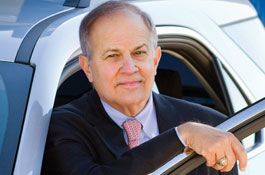 Congratulations to dealer Mike Shaw and his entire team at the Denver-based Mike Shaw Automotive Group!
Automotive News just recognized Shaw and his eight-store operation for an incredible accomplishment: They grew their used vehicle sales by 59 percent last year, to 6,370 vehicles. That's the largest percentage gain among the top 125 U.S. private and public dealer groups in 2011.
The Automotive News story says Shaw's success followed a concerted effort to maximize his velocity-focused inventory management and online merchandising efforts. As part of this strategy, Shaw required general managers in every store to use vAuto to acquire the right vehicles and merchandise them more effectively.
The story offers this quote from Shaw about vAuto and velocity management principles: "In '11 it became a hard policy: This is what we're going to do, how we're going to do it. No deviations. You can see the results."
Shaw's impressive improvement underscores the transformative power that velocity-focused used vehicle management can bring to dealers—once they provide the leadership that fosters the dedication and discipline necessary to take used vehicle success to the next level.