A Five-Step Plan To Improve Proxy Bidding Performance
As I've noted here before, I believe proxy bidding represents the "next generation" of used vehicle acquisitions at auctions. It's far more efficient than physical trips to auctions and a complementary time-saver for vehicle buyers who monitor simulcast auctions.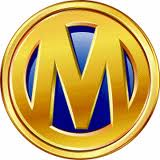 I'd promised in an earlier post to share data and insights gleaned from discussions with Manheim executives and dealers to help dealers become more proficient stewards of proxy bids. The following five-step plan distills data I've gathered from Manheim, as well as best practice suggestions offered by dealers.
I would like to publicly thank Manheim's team for joining me in this effort to address dealer perceptions about proxy bids and help dealers improve their effectiveness using proxy bids. A quick thank-you, as well, to the many dealers whose ears I've bent in recent weeks while on this important initiative.
Step 1: Assess proxy bid usage. As a whole, proxy bidding is underutilized by dealers. Manheim data shows a majority of dealers on Manheim's Simulcast and OVE auctions do not use proxy bids. On Simulcast, only 20 percent of participating dealers place a proxy bid; on OVE, 41 percent. This lack of interest in proxy bidding appears to owe to dealer preferences for "live" auction settings where they can physically see and touch vehicles, as well as discomfort and lack of familiarity using online auction technology and tools. In addition, previous, unsuccessful proxy bidding experiences also contribute to low dealer participation.
To address this, dealers should determine why their buyers aren't active proxy bid participants. As they do, they'll likely hear this complaint: "I can't win a car for anything less than my 'maximum' bid amount."
I have come to learn that this is perception, not reality. Manheim vehicle "win" data shows only one out of five (20 percent) winning Simulcast proxy bids hit their maximum; on OVE, it's two out of five (40 percent). Note: The larger percentage on OVE likely owes to a greater degree of transparency and competition between dealers in this venue.
Step 2: Know your proxy bid win/lose rates. As dealers address proxy bidding effectiveness at their stores, they'll also likely hear this complaint: "I don't really 'win' all that many vehicles."
Manheim data suggest the following benchmarks for proxy bid success: Dealers should "win" 7 percent to 10 percent of the proxy bids they place on Manheim's Simulcast auction, and 20 percent of the bids on OVE. Dealers who see results lower than the benchmarks should assess the competitiveness of their bid amounts (see next step).
Step 3: Bid to win. Manheim data suggest a majority of dealer proxy bids are not configured to win vehicles. On Simulcast, losing bids typically fall more than $3,200 below the selling price of a vehicle; on OVE, this gap is $700.
To me, this gap suggests some vehicle buyers aren't truly serious about acquiring vehicles via proxy bids. Or, in some cases, they may hedge their bidding to "steal" a vehicle or mitigate the risk of winning every car for which they bid.
Both of these scenarios are counter-productive to accomplishing the goal of maintaining an incoming supply of vehicles to ensure velocity management can work its turn-and-earn magic. I recognize that placing proxy bids to win raises risk for dealers. However, today's hyper-competitive market place rewards risk-taking rather than timidity. Likewise, the "win" ratio noted above, as well as the arbitration and similar protections auctions offer dealers when they acquire a clunker, should help dealers find their respective bidding "sweet spots" that mitigate these perceived risks.
Step 4: Spot-check your bidding. Like anything else in our business, dealers have to inspect what they expect. Dealers should assess their proxy bidding success/failure rate by individual buyer and type of vehicle to ensure bidding practices meet dealership parameters and each bid is truly a "bid to win" vehicle. Manheim is working to increase the transparency of its proxy bid process, aiming to provide more detail on the difference between a losing proxy bid and the selling price of a vehicle. This data will go a long way to helping buyers and dealers assess the overall effectiveness of their bidding and spot any unwarranted tendencies to under-bid and hedge risk.
Step 5: Know your auction trade desk rep. Manheim has expanded its network of trade desk representatives for Simulcast and OVE auctions. These reps are available to give dealers advice and guidance that can make their efforts to acquire and wholesale vehicles more successful. Manheim allows high volume dealers to tap this trade desk network at no additional cost. Dealers and their buyers should have a personal relationship with these individuals and use them as a resource to improve their proxy bidding effectiveness, find the best spots to locate/place inventory and resolve any purchase or sale issues.