3 Reasons For Caution In Used Vehicles As Spring Approaches
Last week I mentioned dealers who expressed less optimism than their peers about a strong used vehicle market this coming spring. These dealers were saying things like:
"I'm taking every used vehicle deal I can. I'm not holding out for gross because I believe the supply will be there to replace it. I'm trying to get out of what I bought at the high values today."
"The thresholds of high-dollar vehicles, those above $18,000, will be highly volatile. I'm running from late model cars like those with high market days supply."
I took the comments as a cause for investigation. I questioned industry analysts and other dealers, asking what they thought about the spring selling season.
The end result: The caution these dealers expressed about this year's spring-to-early-summer selling season appear fairly well-founded. My queries affirm the three market forces that dealers believe will create inventory acquisition and retailing challenges in the coming weeks and months: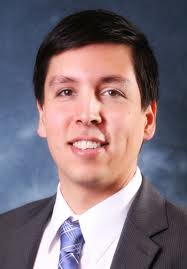 Increased Used Vehicle Supplies. Alec Gutierrez, senior market analyst for Kelley Blue Book's KBB.com, thinks there could be as many as 300,000 additional off-lease cars entering the market this year—even more if lease return rates continue to gather more steam. The influx stems from an estimated 2.7 million shorter-term lease deals written in 2009 and 2010 (roughly 1 million and 1.7 million, respectively).
Gutierrez agrees with dealers that the impact from this influx of used vehicles could be felt after many have bulked up their inventories in anticipation of spring sales.
At the same time, dealers say they're already seeing an influx of rental fleet cars at auctions.
"The factories say they're not building as many rental cars as they used to, but I don't see them diminishing in the lanes or in what I'm able to buy from them directly," notes an upstate New York dealer.
"2013 rentals are all over the lanes," affirms a Midwest dealer. "Those cars are definitely highly volatile."
Softening Used Vehicle Values: The lease return- and rental fleet-fueled influx of wholesale used vehicles will likely trigger a "correction" in wholesale values. The key questions are "how big will the correction be?" and "when might it occur?"
I spoke with a dealer who thinks values could drop as much as 10 percent as spring shifts to early summer. Meanwhile, KBB.com's Gutierrez sees a more gradual, less dramatic decline that may extend into 2014.
"We're not expecting values to fall off a cliff," he says. "We're thinking that values in November or December will be 3 percent to 5 percent down on a year or over year basis. We're starting to see that in the data now."
I asked about segments where wholesale value volatility may be most problematic. The answer: Compacts and sub-compacts, due largely to parity between retail prices for one- and two-year-old used units and comparable new vehicles.
"The gap is very narrow in the compact segment," says Gutierrez, noting the "fair purchase price" for a new compact runs nearly $19,000 while its one-year-old counterpart runs $16,500. Add in more favorable finance, leasing and incentive options for new vehicles and the pricing "sits right on top of each other," he says.
Competition From New Vehicles: The pricing parity Gutierrez notes explains why the Midwest dealer is "running away from" late model cars unless their market days supply and cost to market metrics pencil out.
"The manufacturers are back in the game of leasing," the dealer says. "You see lease offers for $199, $299 and $329 monthly payments all day long. What can I do with a one-year old factory exec car that's $26,000 and has 20,000 miles on it? That translates to a $400 or $500 payment."
Of course, the incoming supplies of used vehicles may widen the "payment gap" between new and used vehicles. But the relief will largely depend on demand—and few expect factories to let up on their efforts to make new vehicle deals as attractive as possible.
Taken together, these emerging market dynamics are prompting some dealers to act now and adjust their used vehicle inventory management and retailing strategies.
"I'm trying to flush out now and run lean," says the upstate New York dealer. "In the summer, when wholesale values are cheaper, I'll step up my buying."