A Velocity Dealer's Perspective: Find The Good In Bad Dealership Reviews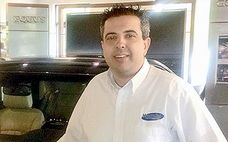 One of the up-and-coming velocity dealers I've admired is Andrew DiFeo, Hyundai of St. Augustine, Fla.
I'm not the only one who considers DiFeo a bright bulb among dealers, as evidenced by a Q&A in last week's Automotive News. The piece discusses his approach to customer and online reputation management.
I'll save DiFeo's insights for your own review, but his pragmatic take on the positive aspects of negative dealership reviews warrants repeating here:
"We need bad reviews. It's an odd thing, but it adds credibility. We have more than 1,100 reviews on DealerRater.com, and maybe 11 or 12 are negative. If they were all positive, people probably wouldn't believe them.
We also look at negative reviews as a positive. If we have a process in place for something, it's not going to be followed 100 percent of the time. Reviews and customer satisfaction surveys from the manufacturer can help diagnose the problem and help us fix it. As a managing partner of the business, I feel like it's important to have someone with ownership in the business handle the reviews, especially the negative ones, right away.
A lot of times we look at it as a training tool to find out what customers like about our business — and make sure we keep doing that — and don't like about our business to make sure we don't do that in the future. We also look at other dealers' reviews because you see what customers like about their experiences elsewhere and what they don't like."
DiFeo's perspective reminds me of the still-relevant lyrics Johnny Mercer wrote in the tune, "Accentuate the Positive," nearly 70 years ago:
"You've got to accentuate the positive
Eliminate the negative
And latch onto the affirmative
Don't mess with Mr. In-Between."