3 Ways Used Vehicle Best Practices Will Shape New Car Retailing
I've long believed that there is a key difference between new and used vehicle shoppers.
The difference boils down to this: After they've narrowed their vehicle shopping list, new vehicle shoppers start hunting for the best deal. They understand the vehicle they want could be purchased from a variety of dealers, so the terms of the transaction become a chief consideration.
Meanwhile, used vehicle shoppers are often initially more circumspect about the car itself. They worry about a vehicle's condition and mileage—two of several factors that typically don't matter as much for new vehicle shoppers. Once used vehicle shoppers have found a vehicle that meets their criteria, they then turn their attention to dealers who carry their car and the best deal.
In recent years, I think it's fair to say that dealers have done a much better job meeting the needs of used vehicle shoppers. More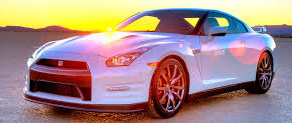 dealers now understand that robust and transparent listings —those that offer compelling descriptions, quality photos, market-based prices and unit-specific videos—are essential to landing used vehicle shoppers on their inventory.
But the same cannot be said, quite frankly, for the way dealers meet the needs of their new vehicle customers. In fact, I'd suggest that it's still pretty much the Wild, Wild West out there—only a small minority of dealers merchandise and price their new vehicles in a manner that makes them "sticky" for new vehicle shoppers intent on getting the best deal.
When I raise this "disconnect" with dealers, I get a variety of explanations. They are afraid of promoting more transaction-transparent new vehicle prices for fear that shoppers will use them to close a deal with another dealer. Likewise, some dealers believe that publicly offering anything less than the Manufacturer's Suggested Retail Price (MSRP) for a new vehicle diminishes front-end gross potential. In addition, there are some manufacturers who restrict dealers from merchandising new vehicles in a way that tells customers the "best deal" can truly be found in their showrooms.
The irony here, at least to me, is that these concerns are largely the same ones dealers offered as they resisted the rise of Internet-driven competition and transparency in used vehicles. And, to make matters worse, dealers' reluctance to address the "disconnect" in new vehicles only hastens the loss of sales opportunities and profitability, particularly as players like TrueCar convince new vehicle shoppers that they need an intermediary to get the best deal.
Given these dynamics, I recommend that dealers apply three used vehicle merchandising and pricing best practices to their new vehicle departments:
1. Align your asking prices to the market. A recent study from AutoTrader.com shows that dealers who price their new vehicles below the MSRP attract more customers and close more deals. The study says that roughly 50 percent of dealers simply post the MSRP in their new vehicle listings on the classified site, a price point that's largely irrelevant to consumers who "know that most people don't pay MSRP." To me, this represents the same opportunity that early adopters of market-based pricing in used vehicles discovered—those who bite first get the biggest share of the apple.
2. Tell each car's story in your merchandising. In used vehicles, dealers have learned that vehicle-specific merchandising is a must. But, with new vehicles, most dealers still rely on factory-produced photos and vehicle identification number (VIN)-generated descriptions—neither of which adequately convey the emotional appeal of a vehicle's specific color, features and options in a manner today's new vehicle buyers increasingly expect.
3. Document, don't negotiate, in your sales process. In used vehicles, dealers have found that a competitive, market-based pricing strategy yields a benefit in the showroom—they can use the market to validate their asking price, which results in less negotiation and discounting, and a more time-efficient and satisfying purchase process for customers. In turn, this approach empowers sales associates to build value in the vehicle and the dealership, which aids front-end margins. To me, this sales process model has increasing relevance for dealers in new vehicles, particularly given the studies that indicate tomorrow's shoppers don't want to haggle and negotiate.
The aforementioned AutoTrader.com study offered another nugget that indicates used vehicle inventory management best practices may shape the destinies of dealers in new vehicles. The study noted that more transaction-like pricing and merchandising helps dealers turn their new vehicle inventories faster, which can "result in more, not less, profit for dealers."