NADA Day 2: A Special Dealer, His Team Pay It Forward With Their Partners
Every dealer understands the importance of relationships in the car business.
This is particularly true when it comes to customers. It's the reason most dealerships have customer relationship management (CRM) systems, and customer relationship managers in their stores. Dealers know that good customer relationships are essential for a thriving business.
It's less common for dealers to view relationships with vendor partners to be as important to their business as their relationships with customers. This is understandable—dealers rightly expect their vendor partners to serve them, not the other way around.
Yesterday, it was this reality that made my experience with the Columbus, Ohio-based Germain Motor Company at the National Automobile Dealer Association convention all the more special.
The Germain group has stores in Ohio, Michigan and Florida. It's run by Steve Germain, a third-generation dealer. His daughter Jessica, and sons, Zach and Austin, are actively involved in what's become a highly successful family-focused business. The group's success also owes to the astute leadership of John Malishenko, director of operations, and its mantra to create "customers for life."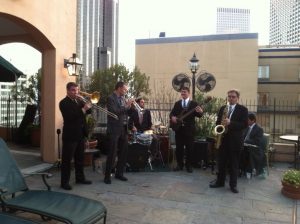 After the convention closed for the day, the Germain group hosted 100-plus guests at a rooftop pool-side party at Hotel Monteleone. It was a very cool party—done up in true Crescent City fashion with a traditional Dixieland band, and an impressive spread of grilled vegetables, raw oysters and Louisiana sausage.
But what struck me most was the event's purpose: "We're giving back to our vendor partners who've helped us in our success," Steve Germain explains.
"We have 100 or so vendor guests," Malishenko adds. "These are people we have really close relationships with. It's important to take care of the people who take care of us."
As the founder of vAuto, I was honored to be among this select group of guests and impressed by the level of personal attention every Germain family member or employee gave to each guest.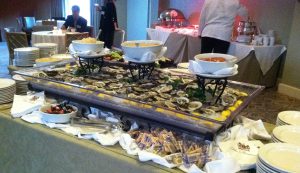 When it came time to leave, I couldn't help but think: "Steve, his family and his team are all class acts who exemplify all that's good and wonderful about a business that, in the end, boils down to relationships."
Thank you, Steve, Jessica, Zach, Austin, John and everyone else at Germain. You made my day.