Trifecta Of The "Too's"
AutoNation CEO Mike Jackson rang a cautionary bell during a speech this week at the Automotive News World Congress in Detroit.
His concern: Factories will produce more new vehicles than the market demands in the coming year, and dealers will wind up with an over-supply of inventory and an over-reliance on incentives to stimulate demand and achieve profitability in their new vehicle departments.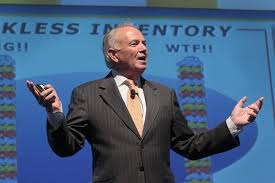 Jackson described the past few years as "easy" for dealers, given the return-to-normal growth in new vehicle sales following the recession. But looking ahead, he sees 2014 as a "real test," according to an Automotive News article.
The coming year "will test, do we really have the discipline to run this business in a rational way for the long term? It's the beginning of a test," Jackson said.
I've expressed similar concerns about the new vehicle market here and in conversations with dealers. As I've noted, the new vehicle market has been blessed in recent years with an effective balance between supply and demand that benefits dealer sales volumes and profitability. I've also encouraged dealers to recognize that this blessing won't last—market volatility will inevitably disrupt this delicate balance and create sales and profitability risks for dealers.
Like Jackson, I fear that we may be heading back down the road that turned new vehicle departments into incentive-addicted, loss leaders at many dealerships.
But there's good news: Dealers now have technology and tools—like vAuto's new Conquest system–to navigate the waves of market volatility in a more precise and profit-friendly fashion. Unfortunately, I fear that dealers who are less market-vigilant will find themselves faced yet again with what could be called a "trifecta of too's"—too much money tied up in too many of the wrong new vehicles and too little profitability.