The Other Side Of Dealer Mark-Ups And Their "Disparate Impact"
This week's Automotive News includes an article about Ally Financial's decision to continue allowing dealers to mark up vehicle finance rates—even as the Consumer Financial Protection Bureau (CFPD) wants the company (and other lenders) to adopt "nondiscretionary compensation for dealers, such as a flat fee or a fixed percent of the amount financed."
The article arrived a week after National Automobile Dealers Association (NADA) chairman David W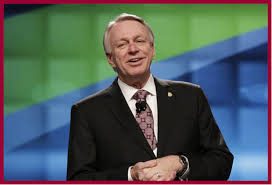 estcott put a stake in the ground: "Our message is simple: the CFPB's effort to coerce the industry into adopting flat fees will harm the car buying public. Rest assured that NADA will continue to lead the charge and defend in-dealership financing."
As most dealers are aware, the CFPB's concern about dealer mark-ups, and its focus on Ally, owes to what it describes as a "disparate impact" on minority customers when they obtain vehicle loans via dealers. With Ally, the CFPB says the "disparate impact" amounts to a $300 difference between the amounts minority customers pay for vehicle loans compared to non-minority buyers.
But there's another side to the "disparate impact" that many dealers would prefer not to talk or think about—the possibility that the profits they currently enjoy from their F&I departments won't be as rich in the years to come.
I believe this possibility will come to pass for two key reasons:
1. Concerns about the "disparate impact" are nothing new. In the early 2000s, General Motors Acceptance Corporation (GMAC), which became Ally in 2010, and Nissan Motor Acceptance Corporation faced class action lawsuits alleging a disparity of up to $400 in vehicle loan costs between minority and non-minority customers. Now, the CFPB is effectively picking up where the lawsuits left off a decade ago.  Further, the group's findings with Ally portfolio suggest the "disparate impact" between minority and non-minority vehicle buyers remains a problem for our industry.
2. The "rising tide of transparency" won't bypass F&I. Most dealers now recognize, if not embrace, that consumers want to see more clear, credible and transparent pricing for new and used vehicles. I think it'll only be a matter of time before this consumer-driven "rising tide of transparency" will fully flood F&I offices across the country. I believe this market force will inevitably bring fundamental changes to the way dealers currently handle vehicle financing and F&I product sales and compensation.
Of course, the prospect of diminished F&I profitability will be a tough pill for a lot of dealers—particularly those who have increasingly relied on F&I to drive dealership profitability and make up for margin compression they haven't fully addressed in other areas of their operations.