E-Commerce Update: "Self-Service" Auto Financing In Five Years?
I had a fascinating conversation the other day with Pete Radike, director of product management for Fiserv, a Wisconsin-based company that processes and services vehicle leases and loans on behalf of captive and indirect lender partners.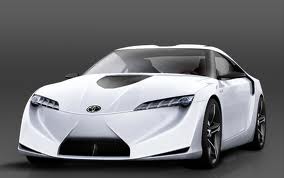 I'd called him after seeing a report last week about Toyota Financial's success in the past year using a Fiserv electronic contracting (e-contracting) solution for its dealers. I was curious to get his take on how such lender decisions are advancing our industry's evolution toward the more "click-and-buy"-style of e-commerce common in other industries.
"2014 will be a tipping point," he says. In the coming year, Radike expects more lenders (and their dealer partners) will implement more sophisticated, paper-free electronic processing of vehicle leases and loans. With this backdrop of technology and process in place, lenders and dealers can then begin offering more "self-service" vehicle financing options to consumers (e.g., the ability to select and sign deals via kiosks or mobile devices).
"It's not a bold statement to say 'self-service' is going to be the majority of the way people do the financing for their cars in five years," Radike says. He offers three validators for this "self-service" timeline:
1. E-contracting is gaining ground. "Electronic contracting has historically suffered from the chicken and the egg syndrome," Radike says. "That is, dealers are saying, 'we're probably willing to do it when more lenders do it.' And lenders are saying, 'when more dealers are willing to do it, we'll offer it.'"
Now, however, "there is an absolute, deliberate market momentum to adopt electronic contracting now that a number of larger lenders have taken the process by the reins and deployed it," he says. The momentum is fueled by an understanding that the business case makes sense for dealers and lenders, Radike adds.
For dealers, e-contracting typically means they'll get paid faster, in part because the process means submitting deals with fewer data entry and similar mistakes. For lenders, the improved data integrity and access to electronic files allows for faster, more efficient processing and payments.
"The customer also wins because everything's done right the first time," he says.
2. Consumer preferences are changing with new technologies. As Radike notes, it's no secret that consumers today, particularly those 25 and under, are comfortable using smart phones and tablets to make payments, check balances and conduct other transactional business. Among older consumers, the rising use of tablets among retirees and senior citizens suggests a comfort level with technology, and potentially, e-commerce, that is gaining ground. Taken together, the advances in technology suggest consumers of all ages will increasingly expect to view a digitally driven, "self-service"-style transaction as the norm.
3. Competition will drive the pace of change. As lenders lead the way and offer incentives for dealers to adopt e-contracting processes, competitive market forces will create added "me too" momentum. "If one or two in a market start adopting electronic contracting, the others will take notice and want to stay competitive," Radike says. "After that, the next phase is pushing it out to a self-service model."
Time will tell if this five-year timeline proves correct. But we're already seeing manufacturers like BMW, General Motors and Volkswagen working to create more digital-heavy, Apple store-like customer experiences where "self-service" financing would seem to be a natural fit.