Take-Aways From a Talk Radio Interview On "No Haggle" Retailing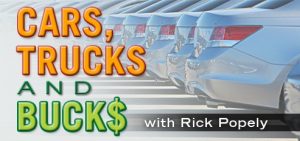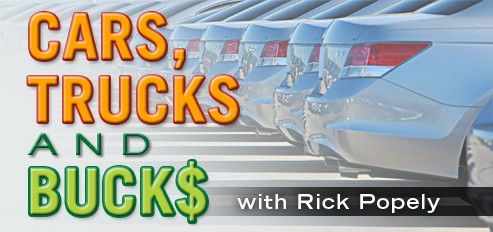 I had the honor of taking part in a program for Cars, Trucks and Bucks, an online talk radio show hosted by former Chicago Tribune automotive writer Rick Popely, who also writes for Cars.com and other auto-related outlets.
The show's featured guest was dealer Larry Mullinax, of Mullinax Ford, New Smyrna Beach, Fla. Larry is the son of Ed Mullinax, the dealer credited with first offering a "no haggle, one-price" experience for customers at his Ohio dealership in 1975.
I listened in to Mullinax's segment and liked the way he answered several of Popely's questions:
Question: Why does one-price work for you when it doesn't work for others?
Answer: "It's a commitment by management to stay with it," Mullinax says. The commitment extends to the sales desk, where associates and managers must be firm with the "30 percent to 35 percent" of customers who want to "be horse traders" and negotiate for their vehicles. "We're trying to sell to the masses. We're going for the 65 percent to 70 percent of the people who like doing it this way."
Question: Are your prices the lowest?
Answer: "That's hard to say. We put a very aggressive price out there," Mullinax says. "We really can't afford to be high-priced on these vehicles. Are we the very lowest price? I don't know, but it's a fair price, it's a discounted price with all the incentives and it's a great experience for the customer."
Question: Is there one price on a trade-in value?
Answer: "You're buying our car, and we try to give you our best price up front," Mullinax says. "You're selling us your car and we're going to try and give you the best price for it up front. I'm not saying we never move on that price. We'll move $200 to $500 if that's what it takes to make a deal."
Question: What do customers say they like about doing business at Mullinax Ford?
Answer: "They really like having the sales person handle them from start to finish," Mullinax says. "Our customer surveys are typically higher than group average because they like the process."
Question: What things are important to customers? Transparency? Time? A simple straightforward process?
Answer: "Time is a factor, but the big factor is that people don't want to pay too much," Mullinax says. "Hence, you have people who want to find out dealer invoices, and they look at TrueCar and other services to tell you how much to pay for a car. We're the same way. We try to get to the bottom line right away. The price you see in the window includes all dealer discounts and incentives. If you think about the way we sell cars, it's really the same way that you buy everything else in your life."
Question: Is the industry headed to one price?