Tempering The Temptations Of Spring In Used Vehicles
It feels pretty good to be a car dealer right now, particularly in used vehicles.
Dealers are reporting strong used vehicle results in April, with some setting records for both volume and profitability at their dealerships. So goes what we call the "spring selling season," which buoys dealer confidence and their bottom lines.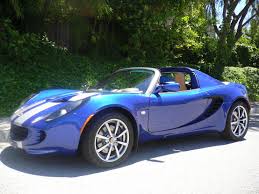 But amid all the positivity, I feel compelled to offer a word of caution: A strong spring season for dealers invariably spurs some to make bad decisions. Their confidence can quickly turn to folly as they build up their used vehicle inventories based on the belief, as one dealer put, that "we think we can sell everything."
Recent news about the seasonal adjustment in used vehicle wholesale prices—they're declining (sharply in some segments) as the market digests large numbers of off-lease vehicles and trade-ins—only adds to the spring-time temptation for dealers to stock up and keep selling. The cars are plentiful, so what's the harm in ramping up the inventory?
But here's the problem: While in past years the spring-fed slide in wholesale used vehicle prices might have offered dealers the opportunity to acquire inventory at a lower cost and achieve additional front-end margin, today's market doesn't work that way. There's too much competition and retail pricing transparency for dealers to expect that as wholesale prices decline, retail asking prices will stay the same.
If anything, retail price pressure will effectively erase the additional margin dealers might have enjoyed as a result of purchasing vehicles at a lower cost. Here's how one Velocity dealer put it the other day: "I'm buying cars cheaper, but I still have to be aggressive with my prices to be competitive and maintain my inventory turns and profit objectives."
The comment underscores the difficulty dealers face in today's margin-compressed market. Acquiring used vehicles at the "right" price is only a first step; from there, you must make merchandising, pricing and promotion decisions that help you retail vehicles fast, to limit the market's appetite to eat away your margin.
Unfortunately, there will be a lot of dealers who simply can't resist the temptations of spring, and they'll lack the velocity-focused management mindset that's necessary to properly expand their used vehicle inventories and retail the additional vehicles quickly to maximize profitability.
For them, the decision to buy more cars today will lead to over-age vehicles tomorrow, and a very difficult summer.