When Family's On The Line, Cox Really Shines
I had a rough, and pretty scary weekend.
This past Friday night, my son Alex called from the emergency room at Emory University Hospital. He was suffering from severe abdominal pain. I did my best to comfort him over the phone, and we exchanged messages through the night as the medical team conducted multiple tests to determine the cause of the problem.
By Saturday morning, Alex was still in the emergency room, and we still didn't know the reasons for his pain. I headed to the airport, full of worry that something serious was happening with my otherwise healthy and hearty 23-year-old son.
When I arrived at the hospital, Alex seemed fine. The pain was gone and he was ready to go home. Both of us thought the pain must have been caused by a fast-acting virus or something similar.
But the resident doctor thought otherwise. While still uncertain about an exact cause, the emergency room medical team recommended surgery. An MRI had shown an abnormal bulge on Alex's small intestine, and there was concern that an infection could cause other problems like gangrene.
I was freaked out, to say the least. All of Alex's cell counts and vitals were normal. Surgery seemed too invasive and potentially unnecessary. I also wasn't satisfied that the medical team had done everything possible to make sure that surgery was, in fact, the best option. I needed better information and more answers, rather than what-ifs.
I started making phone calls. I rang my brother, a doctor, who shared my concern that surgery might not be necessary. Later that evening, I called my boss, Cox Automotive president Sandy Schwartz, thinking he might know someone at Emory who could help my situation.
The sequence of events that followed blew me away.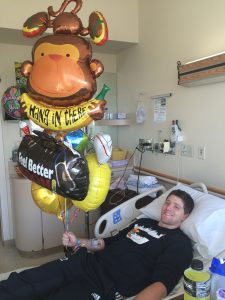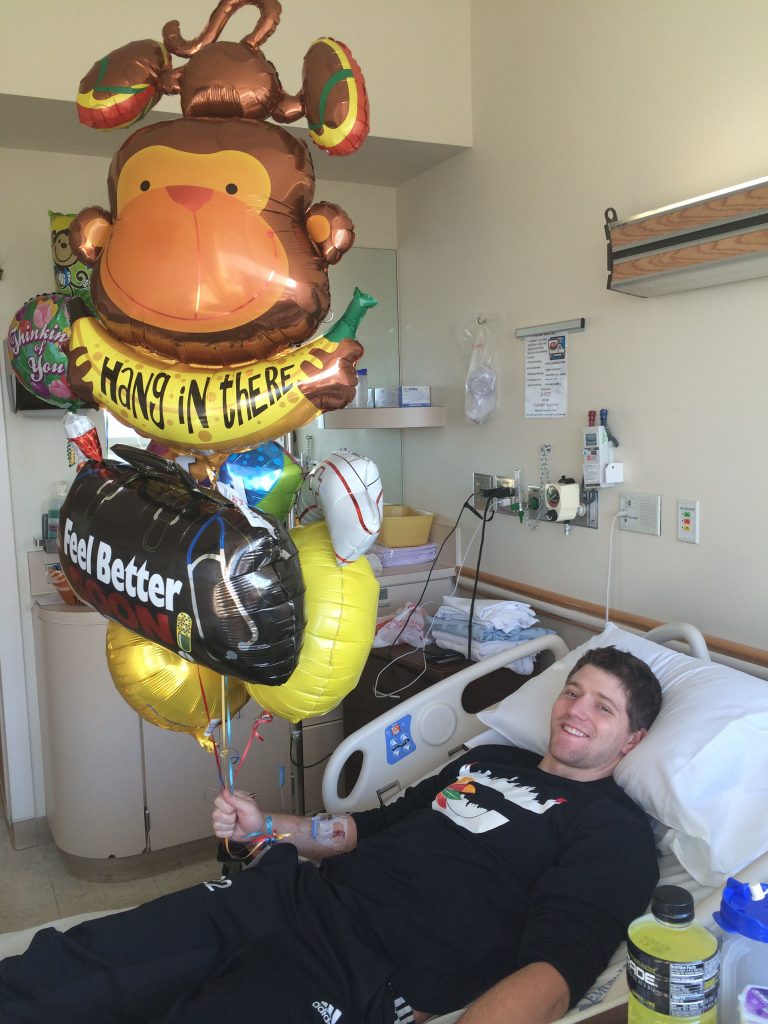 By early Sunday morning, with Sandy's help, a team of senior specialists at Emory evaluated our situation. Joe Luppino, Cox Automotive's senior vice president and chief corporate development officer, showed up and stayed through the day to make sure I was OK and provide counsel and support. I also received dozens of e-mails and calls from other Cox executives and employees offering their best wishes, prayers and thoughts.
By noon, we had the answers we needed. The medical team determined Alex had a rupture in his small intestine, much like appendicitis, and surgery proved to be the best course of action.
The surgery occurred at 3 p.m., and I'm happy to share that everything went well. As of this moment, Alex is recovering at home, after his discharge from the hospital yesterday—an exit that proved a bit challenging given all the balloons and flowers we received from Cox employees across the country.
As I reflect on a challenging weekend, I can't help but feel an immense amount of gratitude, love and respect for my Cox colleagues and the team at Emory. It's apparent to me that Cox and its employees really live up to the values its founders put in place decades ago—when family's on the line, it's time to shine.