3 Keys To Maximizing Gross As Transparency Grows In 2015
It shouldn't be news for dealers that margins in new/used vehicles are under pressure. As we look ahead to the coming year, there are few, if any, signs that margin compression will abate.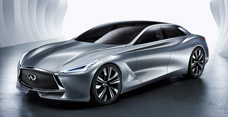 On the new vehicle side, there are predictions that a push to sell more cars will drive higher factory incentive spending and, in turn, press down front-end margins for dealers as they retail the vehicles.
On the used vehicle side, an expected (and ongoing) rise in wholesale supplies will put dealer margins at risk unless dealers are able to maintain their inventory velocity while carefully controlling costs as they acquire and recondition used units for retail.
To be sure, the effects of margin compression will be most problematic when dealers stock the wrong new and used vehicles. The right cars will always fare better gross-wise than less desirable units. Thankfully, many dealers today use technology and tools to help them identify the new and used vehicles that align best with market demand and acquire them in a cost-effective and efficient manner.
But even when dealers have the right new and used vehicles, they often lose margin as they follow traditional pricing formulas and sales processes. The problem is that the traditional, negotiation-based methods are out of step with today's buyers, who increasingly want (and will pay for) a far more transparency-focused purchase experience.
In recognition of this reality, big dealer groups like AutoNation and Sonic are choosing to let go of traditional pricing and sales practices. Instead, they are adopting pricing and sales models that limit, if not eliminate, negotiations, and aim to provide a more efficient and satisfying experience for their customers.
At the same time, these retailers are placing their bets that these transparency-minded processes will help them retain, if not increase, their front-end margins as market conditions continue to put them at risk.
As dealers map out their goals for new/used vehicles for 2015, I believe they would be wise to consider three operational strategies that help them satisfy customer desires for a more transparent experience and minimize the harmful effects of margin compression:
Align asking prices to the market. I believe 2015 will be a watershed year for market-based pricing of new vehicles, thanks to the advent of new vehicle inventory management tools that help dealers easily identify competitor pricing and allow them to find the pricing sweet spot for every new car. In many ways, this trend mirrors the shift toward market-based pricing of used vehicles that has occurred during the past five years. With more transaction-realistic asking prices, dealers effectively convey a fair market price to potential buyers that mitigates their desire to negotiate. In simple terms, buyers are less likely to push back if they perceive you're offering a fair price for a vehicle. And, if they do ask for a better price, you've got the market data to stand behind your offer.
Promote your pricing strategy. When dealers price their new/used vehicles to the market, they sometimes overlook the next step—telling customers, right up front, about the way they arrived at their asking prices. This runs counter to traditional sales practices that use craft and cunning to avoid the price discussion, and typically only deepen a buyer's resolve to press for a better deal. By contrast, dealers who make the price discussion a primary part of the conversation find it builds buyer confidence and trust because it speaks directly to their desire for a more transparent experience.
Help your managers hold margin. I recently spoke with a Pennsylvania Toyota dealer who attributes a $400 increase in his front-end margin for new vehicles to two changes he made to his sales process. First, he set a "bottom-line" price for every car (typically 1.5 percent to 3 percent above invoice, depending on the unit). With this knowledge, managers can more honestly convey "this really is our best price," and customers respond favorably, the dealer says. Second, the dealer tracks the amount of discounting that occurs for every new/used vehicle. He estimates the oversight has cut the average discounts from $400-plus to $150 or less. (Note: This dealer plans to roll out compensation plans that reward managers and sales associates for reducing the discounts even further in 2015.)
As dealers employ these transparency- and margin-minded pricing and sales practices, they begin to notice another positive outcome: It takes less time to complete every new and used vehicle deal, which means managers and sales associates have additional capacity to sell more cars—an operational efficiency that also helps the dealership maximize its profit margins.