Trust, Teamwork And Inspiration At 11,000 Feet
We've just wrapped up our first day of skiing at Beaver Creek. It's been an incredible day that saw three key themes emerge.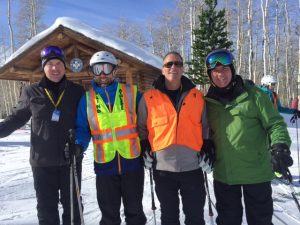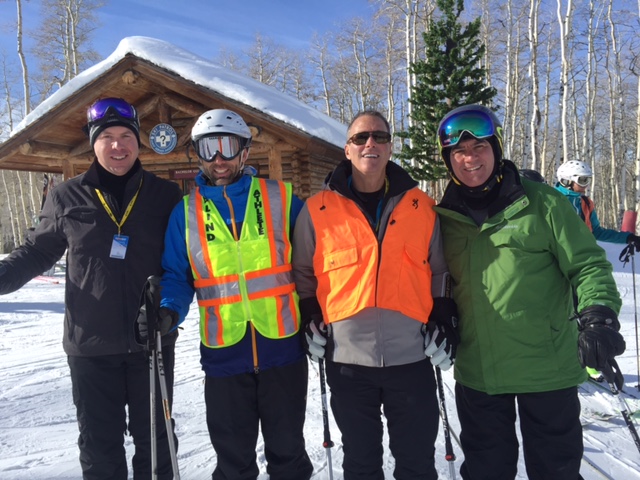 Trust: After we got our gear, we drilled the verbal commands and cues our guides would use to help us ski safely down the mountain. We started on the blue, intermediate slopes to get familiar with the cadence and rhythm of listening for/reacting to our guide voices.
My ski legs came back pretty quickly. After a while, I could feel the vertical drop lines just as my guide called them out. It didn't take us long to graduate to the black slopes, where I felt the euphoria and freedom of dropping into a line without fear. I'm told I hit 40 miles per hour a couple of times, which means I was flying.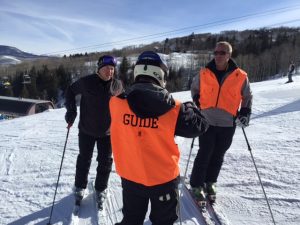 Teamwork: My lack of fear came from total faith and trust in my guide, dealer Brian Benstock, who was at my hip the entire time, and the rest of our group, which included my fellow blind adventurer Erik Weihenmayer and his guide, Alex Taylor, executive vice president of Cox Enterprises and Lou Laste, senior director of public relations for Cox Automotive.
We worked the slopes together, with those of us who skied faster waiting for the rest of the group to catch up. Each of us kept an eye/ear out for the other—a collective commitment to each other that resulted in a day without any serious mishaps or injury, and a lot of laughing and smiling.
Inspiration:  Every time I've heard or been with Erik, he effectively shows me a door that I can open and find inspiration on the other side. On the slopes, Erik demonstrated a higher level of skiing proficiency than I ever achieved when I was actually able to see. His skiing is both deliberate and fast—he actively seeks out moguls that most others would avoid.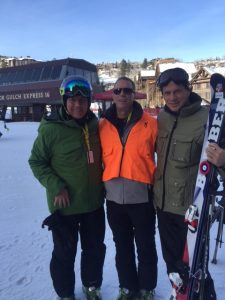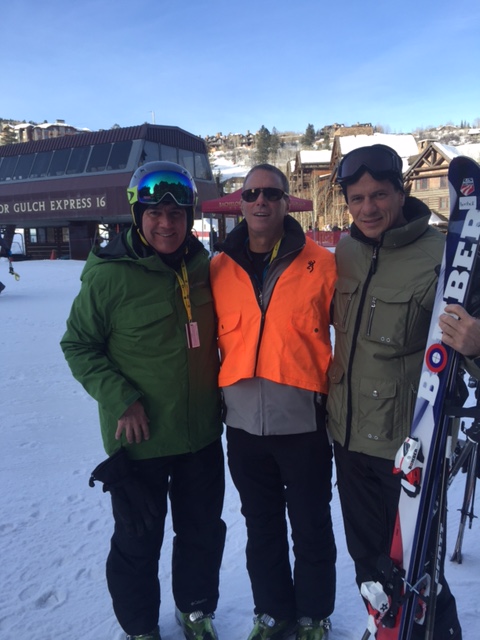 In addition to his skill on skis, Erik offered a profound comment while we were on the chair lift. We were talking about why some people, like him, are able to overcome doubt and adversity, while others tend to languish.
Erik shared a Tibetan proverb that he first heard during a difficult stretch of his ascent to Mount Everest: "The nature of the mind is like water. If you do not disturb it, it will become clear."
Alex also found our shared experience inspiring. About mid-way through the day, he called his mother to relay his experiences from the top of the mountain. He handed me the phone—yet another reminder that Cox Enterprises and Cox Automotive really are a family business.
As the evening turns to night, I must confess that I feel the age in my legs. But I'm looking forward to putting myself to the test again tomorrow, and making a truly moving and wonderful experience even better.
Finally, I have a personal request for all who are reading: Erik is a finalist for this year's National Geographic Adventurer of the Year award. In true Chicago fashion, I would ask that you all vote early and often for Erik here, before the deadline arrives on Saturday.
Thank you.