An Insight From Air Traffic Control Automation
I recently heard a National Public Radio story that sounds kinda crazy. In Sweden, they're landing airplanes without the benefit of an on-the-ground air traffic controller.
The person who informs pilots of local wind/other conditions sits in a tower 100 miles away. But thanks to a sophisticated camera/sensor system, he's apparently got a reliable bird's eye view of the airport, and so far the technology-driven remote guidance is working well.
To be sure, this aviation innovation is occurring at a rural airport, where flights are far less frequent than Midway or O'Hare in Chicago.
But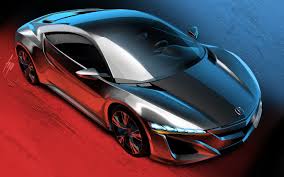 , even so, I couldn't help but think: If the Swedes can land an airplane full of people without an air traffic controller sitting next to the runway, don't you think it's feasible that a dealer can buy a car without standing next to it in the auction lane?
I understand why some dealers resist buying cars sight-unseen. There's definitely a greater risk, and there's always merit to seeing, smelling and touching a car before you buy it.
But the best-performing used vehicle dealers I know rely on buying auction cars online. They've found such purchases are necessary to reduce costs, increase efficiencies, keep managers in the store to work deals and maintain an aggressive throughput of retail units.
These dealers also tell me that the online purchase/delivery/as-needed arbitration  processes work pretty well. There's less risk for buyers than there used to be, and auction companies recognize their reputations increasingly rest on proving that dealers can trust their online marketplaces to acquire needed inventory.
Again, I recognize that some dealers may never be comfortable with the way new technologies are changing the business. But I would suggest they consider that if pilots trust themselves and a planeload of passengers to technology, maybe it's time to put the fears of buying a car online to the test.