3 Ways Efficiency-Focused Dealers Will Gain Advantage In New Vehicles
It'd be safe to bet that 2015 will be a good year for dealers.
The forecasts are rosy: The consensus among analysts is that dealers will likely retail around 17 million new vehicles this year, a tally the industry hasn't seen since 2006.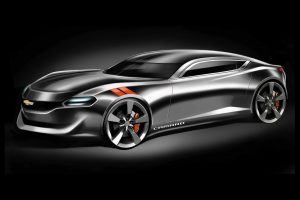 Generally speaking, you could say that all boats will rise for dealers as the tide of new vehicle sales continues to swell.
But some dealers will do a lot better in this positive retail environment than others.
Their advantage will come from two primary factors. First, these dealers will work hard to claim their fair share, if not more, of increased new vehicle market share and sales volumes. But more importantly, the dealers will also deploy an operational strategy that emphasizes efficiencies to increase the margin they make on the sale of every vehicle, and help them sell more new vehicles in less time.
I believe this efficiency-focused strategy will provide a keen competitive advantage for dealers who adopt it. That's because these dealers will be proactively managing the market forces—such as increased factory incentive spending, a higher level of pricing transparency, and a greater hunger among dealers to sell more new cars—that continue to compress the profit margin potential on every new vehicle.
The efficiency-focused dealers tend to apply this strategy to three key areas of their new vehicle operations to maximize sales and margins:
Stocking new vehicle inventory: The dealers base stocking decisions on market data that instantly shows the vehicles on the ground in their markets, and the specific cars/colors/configurations that buyers want the most. With these competitive insights, the dealers gain inventory and margin efficiencies as they consistently acquire vehicles that will sell quickly and pose less, if any, risk from interest expense.
New vehicle pricing: The dealers understand that most buyers are at least aware of the fair market asking and transaction prices, given the time they typically spend online to figure them out. By applying this knowledge to their new vehicle pricing online, dealers gain a larger share of interested buyers because asking prices fit their expectations for a deal. In many ways, the emerging science of market-efficient new vehicle pricing follows the same principles dealers have applied in their used vehicle departments.
New vehicle purchase process: When dealers stock the specific new vehicles buyers want, and offer prices the market validates as fair and reasonable, a good thing happens in the showroom: It's a lot easier to come to consensus with customers on a deal. Efficiency-minded dealers apply this reality as they reinvent their sales processes to minimize discounts and negotiations, and shrink the time it takes to close a deal. The dealers view such sales process overhauls as necessary to maximize their front-end profit margin and the productivity of individual sales associates, while making it more easy and efficient for customers to purchase cars.
Some progressive and tech-savvy dealers are going even further in their efforts to make purchase processes more efficient. They are changing their websites and new vehicle listings to make both more transactional, rather than informational, in nature. The end goal, of course, is to facilitate the efficient purchase of a vehicle while maximizing the margin on every sale—gains that flow, in part, by allowing technology and tools to perform elements of a transaction that have traditionally been handled by highly paid personnel in the dealership.
It should be noted that dealers making these efficiency-focused operational changes are doing so at a time when they really don't have to. They could simply continue doing business as usual and close out 2015 with decent results in their new vehicle departments.
But decent isn't good enough for these efficiency-focused dealers, which is why I think they'll have a better year than their less-efficient competition.