A "Connection Commerce" Challenge For Dealers
Most dealers understand that today's car business is an Internet business.
They know that new and used vehicles aren't really for sale unless they're posted online.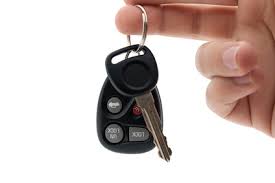 The best dealers also recognize that they see more customers when online vehicle listings offer competitive, market-based pricing, and their merchandising (e.g., descriptions, photos, videos) tells a compelling story customized for each car.
I would describe all of these online efforts as "informational." That is, they provide potential buyers with the information about the vehicle and dealership to make their purchase decision.
But here's where these informational efforts online fall short for dealers. They do not help consumers initiate, let alone iron out, the terms of a vehicle purchase deal while they're online—especially when they look repeatedly at a vehicle details page (VDP) for a specific car. This shortfall will become more profound as vehicle shoppers expect dealers to offer the same kind of click-to-purchase options they use on any other retail website.
Now, to be clear, I'm not suggesting that most consumers will want an Amazon-like vehicle purchase experience, where they click to buy and the car gets delivered to their front door.
I do, however, believe that consumers increasingly expect to find a more convenient and efficient way to know the ins/outs of a vehicle deal before they go to a dealership. This expectation, which is fed by consumers' increasing use of the Internet to buy goods and services, will require dealers' online efforts to become more "transactional" than they have been in the past.
And therein lies both an opportunity and a rub for dealers.
On the opportunity: Dealers who shift their online strategies to become more transactional will be in the best position to attract and serve customers who want the ease and convenience these emerging online experiences offer. In addition, new technology and tools are available to help dealers provide this experience while meeting their need to manage the profitability, structure and terms of every deal.
On the rub: Dealers aren't used to providing the type of information car-buying consumers seek online. To be sure, some offer payment calculators, trade-in appraisal tools and other applications that help facilitate the purchase process. But, to date, most of these applications do little to help customers put themselves into the car and the deal. Instead, they are often viewed by dealers as a means to generate a lead and an appointment in the showroom, where the real deal-making begins.
I like how Mike Burgiss, CEO of MakeMyDeal, describes this shift for dealers. He calls it "Connection Commerce, not shopping-cart eCommerce," where dealers offer a way for consumers to self-guide their purchase experience online.
"Selling cars has, and always will, be a relationship business. But the relationship today has to start differently, with the dealer effectively 'going first' by offering payment options and a complete set of deal terms without catches or conditions," Burgiss says. "We find that when dealers 'go first,' they make a connection with customers. In turn, the customers give back by sharing their car-buying story and situation in a more honest and direct way. This connection also translates to faster in-store transactions and a better buying experience."
Looking ahead, it'll become increasingly important for dealers to become more transaction-focused in their online strategies. Those who make this strategic shift first will be best positioned to reap the biggest rewards.