Dealer Enjoys Early, E-Commerce Success
General Manager Todd Long dares to be different at O'Neill Honda in Kansas City.
Before he took the job in December 2013, Long mystery-shopped the competition. "It was the epitome of the '90s all over again," he says. "Nobody's outside. Nobody's helping you. No manager TO. The MSRP is the price.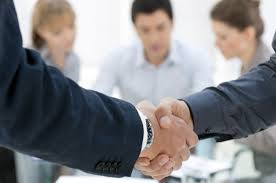 His findings convinced him of an opportunity to pursue a different, digital-focused strategy.
"We're really trying to make our purchase process transparent, efficient and seamless," Long says. "You make us an initial offer online. You deal with a product specialist, then you talk to a sales manager and you're done. My whole deal behind this is, you get what you give."
The centerpiece of Long's digital strategy is the MakeMyDeal application, which allows potential buyers to self-direct the terms of their new/used vehicle purchase, financing and trade-in online. "It's like Burger King. The customer's calling the shots. Customers aren't used to that, and it gives us an opportunity," he says.
Long quietly launched this strategy in April, adding the MakeMyDeal icon to new/used vehicle listings on his website and AutoTrader. Since then, he's sold six vehicles (three new/three used), all with better front-end gross profits than he typically sees from walk-in customers.
"I negotiated the first deal with two e-mails," Long says. "The customer said 'I'm done' and came here 40 minutes later. He drove the vehicle and then went to F&I. We made $2,187 in gross on a used Dodge Ram. After the first one I was like, 'Oh man. If I can get a hold on this and we can do this right, I think we've got a winner.'"
Why the higher grosses? "The experience lends itself to gross," Long says. "It's like buying water at a convenience store. You pay a lot more than you would if you bought four cases at Costco. But you pay the price because it's convenient."
With the early results, Long plans to aggressively market the MakeMyDeal-driven buying experience this month. He's also refined the process to include delivering vehicles to customers at their home or office for a 24-hour test drive, and a personalized VIP welcome when they come to the dealership to complete the deal.
"Customers have been asking for years for a seamless online buying experience," Long says. "We're giving them a taste. We're saying, 'You've spoken. We've listened, and we want to do our best as a forward-thinking digital dealer to provide the experience you want.'"