3 Reasons Efficiency Will Ultimately Drive New Car Profitability
It's probably not the best time to talk about problems in the new car business.
After all, dealers have been enjoying what may go down in history as unprecedented success in new vehicles. Sales have been on steady uphill climb since 2008, and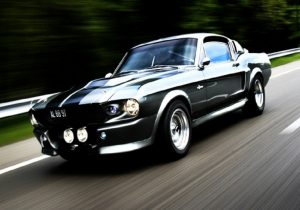 everyone expects the current year to end on the same, if not better, note than last year.
But the buoyancy around the industry's performance tends to mask three underlying fundamentals that I find disturbing:
Margin compression: While dealers have been selling more vehicles, they've effectively been making less money on a per-car basis. Stats from the National Automobile Dealers Association (NADA) show that gross profits as a percentage of sales prices have declined 31 percent since 2009 (from 3.6 percent that year to 2.5 percent in 2014).
Part of this decline owes to rising transaction price transparency. It's easier than ever for today's buyers to learn how much they should pay for a vehicle online. The decline also owes to factory pricing decisions. This spring, Fiat Chrysler became the latest to shave a percentage from the margin between the dealer invoice and the manufacturer's suggested retail price (MSRP).
The cyclical nature of car sales: Dealers should know better than anyone else that ours is a cyclical business. We've enjoyed a really good run the past several years as new vehicle sales have satisfied demand that effectively disappeared during the economic downturn.
But this market demand simply can't last forever, particularly when the past few years of sales have been marked by ever-longer finance terms. Analysts may disagree on the timing, but most concur that sales volumes will eventually level off, if not decline, from current levels.
Increased reliance on "below the line" monies: I recently spoke to a Chrysler dealer who has all but given up on front-end gross profit in new vehicles. The reason: The dealer's determined that it's in his best financial interests to essentially give up front-end gross profit in favor of retailing more cars to meet factory stair-step incentive targets.
This dealer's decision is increasingly common. In the face of an ever-smaller pool of front-end gross, who can blame a dealer for chasing the bigger pot of gold? The problem, of course, is that the "below the line" money carries conditions, some of which erode the entrepreneurial nature of being a car dealer.
Likewise, the "below the line" money isn't guaranteed. While factories are pretty flush right now, it's not irrational to consider that bonus program rewards will diminish as sales volumes decline.
Taken together, the underlying new vehicle market fundamentals suggest a darker horizon for dealers. The next question becomes: What can dealers do today to prepare for conditions that may create a perfect storm of problems in the not-so-distant future?
The answer, at least to me, rests in increased efficiencies. Dealers will simply have to retail a greater volume of new vehicles at a lower cost per unit, and in less time, than they've been accustomed to in the past.
Some dealers have already embraced this efficiency-focused operational standard. Their emphasis on efficiencies typically manifests in three ways:
Stocking the right new vehicles. The dealers use new technology and tools to consistently align their inventory mix to current market demand. The strategy builds volume while reducing time in inventory and related carrying costs. The dealers essentially create an advantage over other dealers who are less adept at mining market data to make inventory decisions.
Pricing to meet customer expectations. Just as we've seen in used vehicles, more and more dealers are adopting a "near one-price"-type approach to pricing their new vehicles. That is, their asking prices include incentives and other discounts to advertise prices that fit the range of transaction prices today's buyers can easily find online. These dealerships also adopt pay plans that reward sales associates for selling more cars and minimizing discounts.
Reducing transaction times. Progressive dealers are embracing a goal of a one-hour-or-less average transaction time for new vehicle customers. To achieve the goal, the dealers employ e-commerce-type tools to effectively complete a deal before customers arrive at the showroom for a test drive. The ultimate goal: A faster, more satisfying in-dealership experience that seeds repeat/referral business.
I realize some dealers likely won't appreciate my frank assessment of the future new car market. But, as my Dad has always said, "the worst days aren't quite as bad if you see them coming."