When Should You Increase Your Inventory?
Following is an email from a friend and customer about increasing his inventory as we enter the summer slowdown.
Good afternoon Dale. Hope all is well with you. Last month was a down month for my used car department. Sold 62 at $1200 per copy. I had around 15% of my used inventory as trades and the rest were "p" cars that I know I'm paying up for. Anyway the turned dropped from 18 to 10. I've identified some changes I need to make and will spare you the details. My pay plan is maximized at 80 used so my thoughts are taking the inventory up from 88 used in stock to 120. So even at a 10 times t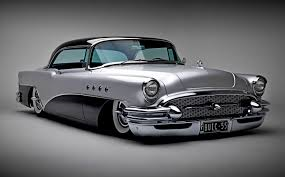 urn I still end up at 85. I'm simply adjusting my math. I killed it March and April, breaking store records selling around 85 cars at $1700 front end per copy. But I also had trades coming in. It's tough when you have to pay up at auction but necessary to generate an opportunity.
So my questions are what are your thoughts going into the second half of June and the rest of the summer? It seems there are less "right" cars on Smart Auction and people are less willing to deal on them. I've been the used car manager here since mid-February so I'm still trying to dial in the right inventory. They previously carried 110 cars and sold 48 on average. It also seems the used car business is slow in this area. What are your thoughts on the overall used car market now? Thanks in advance for your time.
 Here is my reply:
WARNING, WARNING, WARNING. DO NOT INCREASE YOUR INVENTORY
You're about to make one of the most common mistakes in the used car business. Specifically, you do not ever increase inventory for the purpose of selling more cars. The only proper justification for increasing units is to slow your turn. Once your retail turn reaches 15-16 turns, you have the right to either raise your prices slightly and generate more gross or add a few more units to your inventory. Either approach under such conditions is prudent so long as you do not fall below 12 retail turns per year.
This advice is especially critical at this particular moment of time. This is because the values in the wholesale market have already peaked and will only be declining for the balance of the year. Your approach is also ill-advised because of the large quantity of late-model expensive off-lease cars that are due to be returned to the market in the coming months. If you go out and buy a whole bunch of used cars now you will surely have an excess amount of over-valued inventory in the coming weeks and months.
Think about the analogy of operating a fish market. If your current sales were below your expectation, would you go out and buy more fish with the belief that it would generate additional sales? The answer is obviously no. Sell what you have in stock as it already represents more units than you should have.
In other words, what you have on your hands right now is a sales problem, not an inventory problem, and therefore, you should address it as such.