3 Ways To Increase New Vehicle Pricing Efficiency, Profitability
I've been getting requests from dealers recently to help them evaluate their performance in new vehicles.
The inquiries follow dealer concerns about ever-smaller margins on the new vehicles they sell, and a desire to increase market share and volume while maximizing the profitability for every retail unit.
These discussions have revealed three curious findings:
Inventory turns: I've found that, on average, dealers turn their new vehicle inventories five to sev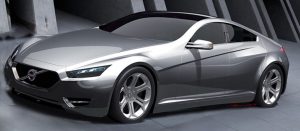 en times a year. This benchmark even applies to dealers who achieve a respectable annualized inventory turn of 12-15 times a year in their used vehicle department.
Inventory age: The average days in inventory for new vehicles runs close to 100 days, with roughly 40 percent of the cars above the 90-day mark. By contrast, many of these dealers consistently maintain an average days in inventory for used vehicles below 30 days, and they rarely see vehicles age past 45 or 60 days.
Pricing: Each dealer typically had his/her own strategy. Some priced everything at the Manufacturer's Suggested Retail Price (MSRP), others preferred to show the MSRP and an asking price that conveyed an initial dealer discount. I was struck, however, by the prevalence of pricing strategies that either a) did not incorporate incentives to show a discount; b) lacked relevance to competing cars in the market; or c) sent confusing signals to potential customers.
For example, I asked a Chrysler Dodge Jeep dealer in the Midwest why nearly half of his vehicles showed an aggressive discount, while the rest showed MSRP. The reason: He priced his new vehicles once a month. As he retailed cars, new ones arrived from the factory or dealer trades. These units did not receive a price until the beginning of the next month.
The dealer agreed this pricing inefficiency might contribute to missed opportunities. "I can see that if a customer saw 10 of my Grand Cherokees at sticker and 10 at a discount, it might be confusing. And, if my competitor has the same car priced correctly, I might not get a crack at the business."
Most dealers would not tolerate such inventory and pricing inefficiencies in their used car departments. Yet, they don't seem to mind the less-than-optimal performance in new vehicles.
I encouraged the dealers to follow three best practices to increase new vehicle sales and profitability:
Match your new vehicle prices to the market. Dealers should recognize that today's new vehicle buyers are aware of prevailing prices in the market—and they know if your asking prices fall in/out of the fair market range for specific models. In the past, it's been difficult to efficiently make these price comparisons. Today, however, new technology and tools give dealers the ability to set competitive prices, and apply available incentives, within a matter of minutes, not hours.
Revisit new vehicle pricing at least once a week. As the Chrysler Dodge Jeep dealer's experience attests, a once-a-month pricing policy can do more harm than good in today's market. Just as we've seen in used vehicles, proactive new vehicle pricing helps you deliver the pricing clarity and consistency buyers have come to expect. I recommend dealers revisit their new vehicle pricing at least once a week, if not more often, to make sure your vehicles align with buyers' pricing expectations.
Manage inventory age. A Chevrolet dealer explained his inattention to aging new vehicle inventory this way: "New cars don't spoil like used cars." After we examined his average days in inventory and annual turn rate, he recognized two things: First, he could do a better job focusing his pricing and sales team attention on older units, rather than retailing fresher cars because they're parked closer to the showroom door. Second, as he worked to retail older-age units first, he'd reduce his exposure to monthly floorplan expense.
Dealers who consistently follow these new vehicle pricing and inventory management best practices invariably find that sales and profits improve. As one dealer put it, "margins are bad enough in new cars for me to be making them worse by not paying attention."