4 Factors That Make Auction-Buying More Difficult Than It Should Be
You might think that with rising supplies of wholesale vehicles, dealers would have an easier time as they seek out auction cars to fill gaps in their used vehicle inventories.
But the reality is much different.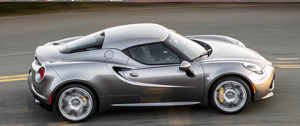 Across the country, dealers, used vehicle managers and their buyers still struggle to acquire the cars that will appeal most to buyers in their markets, and purchase them at prices that will yield respectable retail front-end margins.
To be sure, competition accounts for part of the struggle. Even with more available cars, there are more dealers vying for them.
But I would submit that the difficulties dealers face also owes to four factors that encompass the ways dealers prepare for auctions, their auction expectations, and the inherent inefficiencies of sourcing vehicles from remote locations.
Factor 1: Knowing exactly what to buy. Despite technology and tools that can effectively and efficiently tell dealers the exact vehicles they should acquire before they go to an auction, many dealers and their buyers just show up. They do little, if any, advance homework. Instead, they rely on instinct and judgement to size up cars they believe they need on the day of a sale. The approach is far less efficient and productive than dealers who, thanks to technology, know the precise cars to pursue, even if they fail to win their first car of choice. Likewise, it's not uncommon for dealers who rely mostly on instinct to find their auction units contribute significantly to inventory age issues.
Factor 2: Finding the right inventory. It's one thing to know the exact used vehicles you need for your dealership; it's another task altogether to locate these vehicles at auctions across the country. While some dealers have adopted new technologies to efficiently identify the auctions where the cars they need reside, many still rely only on auctions closer to home. This preference may help minimize transportation costs, but in today's wholesale market, it also limits selection and concentrates competition for the same vehicles. The end result: Dealers restrict their opportunities to acquire the right inventory when they stay local.
Factor 3: Buying at the right price. A Southwest Chrysler dealer recently shared that while he'd love to pay less to acquire near-new vehicles for his certified pre-owned (CPO) program, he's come to understand that it's impossible if he wants to maintain his retail sales velocity. "I've found the 'right' price at auction translates to a roughly $1,000 front-end gross," he says. "To me, they're 'spinner' cars that we buy and then spin them through the shop and sell fast. Then, we repeat the cycle." The key take-away: The dealer's determined the "right" price for himself with every car. He uses technology and tools to calculate each unit's profit potential (accounting for the costs of acquisition, transportation, reconditioning, a pack, etc.) and the maximum he might pay, before he places his first bid. When dealers complain they can't acquire auction vehicles for the "right" money, I typically find they haven't conducted a dispassionate calculation of the "right" price for themselves, or their expectations for a front-end profit don't match the realities of today's market.
Factor 4: Reducing the time required. Dealers who proactively address each of the preceding factors will, by design, become more efficient as they source used vehicles from auctions. But the level of efficiency and speed dealers achieve will depend primarily how well they use the technology and tools that facilitate faster acquisitions of auction cars. I would also add that auctions, as well as solutions providers, could do more to make the wholesale marketplace a more efficient place for dealers to do business.
It'd be pretty cool, I think, if dealers could count on a system that, almost automatically, began the work of re-supplying their inventories when a retail used unit heads home with a customer, if not sooner.
Until that day, however, there's much dealers can do themselves to become more effective and efficient acquiring the cars they need at auction.