vAuto's Stockwave Debuts, Gains Steam For NADA Launch
I'm pleased and proud to share news that vAuto is unveiling its latest innovation, Stockwave, this week.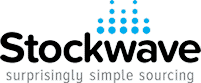 You'll be seeing ads for Stockwave in industry publications and online, and hearing about Stockwave from Cox Automotive and vAuto teams.
I've very excited about Stockwave's potential to solve the persistent challenges of acquiring wholesale inventory from auctions, and make the entire process far more efficient and simple for every dealer.
Stockwave is a unique solution in many ways—but I'd like to mention two here.
First, Stockwave represents the first large-scale example of Cox Automotive's mission to use our expertise and resources to provide integrated innovation that helps dealers increase efficiencies and profitability. Simply put, Stockwave wouldn't have been possible without an unprecedented degree of collaboration and cooperation between Manheim, vAuto and other Cox Automotive brands.
Second, Stockwave also fulfills Cox Automotive's vision to develop agnostic and open solutions that, first and foremost, serve the interests of dealers. As such, Stockwave isn't just about Manheim; rather, Stockwave brings together vehicles from Adesa, SmartAuction and other leading auctions to create what we're calling "surprisingly simple sourcing."
We'll be sharing more details about Stockwave in the coming weeks as we prepare for its official launch at the National Automobile Dealers Association (NADA) convention in Las Vegas this spring.
In the meantime, I'd invite you to visit www.stockwave.com and view the video below to learn how sourcing wholesale vehicles is about to change for the better.