3 Tips To Stay Strong In New Vehicles As Sales Volumes Slow
You can already see signs that 2016 won't be the same as the past few years in new vehicles:
Incentives are on the rise. An Automotive News article notes that incentives are climbing as a percentage of new vehicle transaction prices. Overall, incentives ran nearly 9 percent last month, slightly less than December, but up from a year ago. Despite the incentives, most dealers saw little net gain in sales volumes.
Fleet sales are on the rise. The article also reports that while new vehicle sales were essentially flat in January, they would have declined by nearly 4 percent if fleet sales hadn't buoyed overall industry volumes.
Analysts predict a "sales plateau." Industry observers say the industry may see some growth in the coming year, but it won't be anything like the consecutive year-over-year increases of 1 million or more new vehicle sales.
Margins remain challenged. Public dealer groups essentially all reported that new vehicle margins in December were lower than the prior year, in some cases by double-digit percentages. Unfortunately, I'm unaware of any reason to think margin compression will abate.
S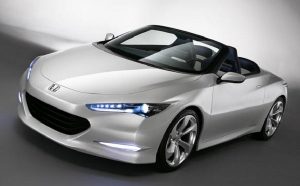 uch signs indicate that dealers will be challenged to do as well as, if not better, in new vehicles in the coming year. This reality shouldn't surprise anyone, especially dealers who have been around long enough to remember that ours is a highly cyclical business, and we've had a really good run the past few years.
The key question, though, is what can dealers do to increase sales and profitability in this more challenged environment?
I see three areas where dealers have an opportunity for improvement, despite the prospect of fewer sales.
Inventory management. Simply put, dealers need to be more scientific and strategic as they manage their new vehicle inventories. Vehicle orders should be driven by current market supply and demand insights, not best guesses. When it comes to color and equipment configurations, close enough won't be good enough in an environment with fewer buyers bring ever-more exact purchase preferences. I recognize that factory "below the line" programs can incentivize dealers to order and take new vehicles they'd prefer not to carry. As 2016 unfolds, I suspect dealers will face more factory pressure to take cars. The dealers who push back with objective market insights will stand a better chance to avoid carrying the factory's water.
Dealers could also do a much better job of managing the average age of their new vehicle inventories. It's not uncommon for dealers to have 40 percent or more of their new vehicle inventories above 90 days of age. In the past, this slow-moving inventory hasn't been a big problem as sales kept climbing. Looking ahead, it'll be important for dealers to focus their attention on retailing the older cars faster, if not first.
Market-focused pricing. As dealers become accustomed to using new vehicle pricing technology and tools, they typically find two problems with the way they'd previously priced their new vehicles: They had vehicles priced too far above the competitive market average to attract buyers, and they had vehicles unnecessarily priced below the average. Each scenario indicates an opportunity that, if addressed, would help dealers drive sales and improve front-end margins. Top-performing dealers also recognize that including available incentives and discounts in their new vehicle pricing has shifted from being "nice" to "necessary" as they aim to align their new vehicle prices to buyer expectations and differentiate themselves from competitors.
Transaction times. A growing number of dealers are working to bring vehicle transaction times down to 60 minutes or less. They are doing this for good reason. They understand that buyers will pay more for the increased convenience and fast purchase experience they really prefer. A Midwest General Motors dealer puts it this way: "When buyers see my new vehicle prices and my promise to get them in and out of the dealership in an hour or less, they pay attention. When they're here, they're more comfortable and at ease. Best of all, they tell their friends when they discover that buying a car from us is easier than they expected."
Some dealers are going even further, using technology and tools to allow new vehicle buyers to initiate and, in some cases, complete a new vehicle deal (including financing and trade-in) online. Dealers say they're seeing the percentage of customers who take advantage of these online deal-making options steadily increase, they're not just younger buyers.
As I share these recommendations with dealers, some ask which one I'd make a top priority. I typically respond that while they are all important, you're always better off when you have the exactly right mix of the right new cars your market wants.