vAuto's Mandi Fang Earns An Automotive Honor
I love it when somebody I know gets recognition they deserve.
Many years ago, I found myself on the opposite side of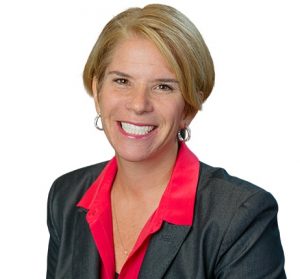 a table with a very impressive woman.
I remember her tenacity as a negotiator, as well as her command of minute details related to the deal at hand. She stood tall at a table filled with car guys, winning our confidence, and concessions, as she made her case on behalf of her team.
A few years later, as vAuto was gaining headway in the market, I thought of Mandi Fang. "We need her on our team," I told my partner, Keith Jezek.
So began what's been a remarkable friendship and journey together for nearly eight years. I can't count the times I told Mandi, "we need your magic on this one," and she delivered.
Today, Mandi serves as vAuto's vice president of product. She's plays a vital role in vAuto's efforts to bring new solutions to the market, working with cross-functional teams to conceptualize new products, prioritize workflows, solve the inevitable development setbacks and stay on schedule. In some ways, her job's a little like herding cats. Yet, she does a stellar job, day in and day out, with an unflappable spirit and one of the fastest wits I know.
It makes me proud to know Mandi is one of the 2016 Women In Autoremarketing honorees. She's been a source of inspiration for me, and many of us at vAuto. I'm delighted she's receiving recognition for her contributions both to vAuto, dealers and our industry.
I'd encourage everyone to read about Mandi's impressive career path in Auto Remarketing.
Wouldn't you know it, her career in automotive started with paint and rivet guns on a General Motors assembly line.
Congratulations, Mandi! Much love and respect!