A Call For Improved Effectiveness and Efficiencies In Human Capital Management
If a new or used car manager made the wrong decision nearly 75 percent of the time, chances are pretty good that individual wouldn't be working very long at your dealership.
Most dealers would agree with this statement.
Yet, according to National Automobile Dealers Association (NADA) stats from last year, dealers and their managers appear to "miss" nearly 75 percent of the time when it comes to their sales team hiring decisions. NADA says the average annual turnover for dealership sales consultants runs 72 percent (80 percent at non-luxury stores, 48 percent luxury).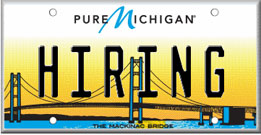 A recent DrivingSales/Hireology study, "How Dealerships Build Teams," underscores that dealers appear to be aware of the pervasive hiring/retention problems at their stores. The study notes: "All dealers, independent of size, report major challenges in their hiring process. Most dealers surveyed said that every aspect of the hiring process is either a challenge or a major challenge, with the most acute problem being candidate quality."
The study also suggests that some dealers recognize that persistent hiring/retention problems translate to sub-par dealership performance and profitability. These dealers are investing in HR systems, and changing hiring/retention policies and process. They're changing pay plans, work hours and vacation times to become more attractive employers.
But my concern is for dealers who aren't rethinking how they hire and retain employees, and who likely view near-constant turnover as merely the nature of the car business. My concern flows from three market factors that are converging fast, and will make the ongoing costs of poor hiring/retention increasingly difficult for dealers to bear:
Margin compression: Like it or not, dealers make less, in terms of return on investment, from their new and used vehicle sales. Front-end gross profits aren't what they used to be, and the cost of inventory continues to climb. In this environment, it's incumbent on dealers to be more efficient, precise and profit-minded in everything they do—including hiring. Hireology estimates that dealers who successfully reverse the trend of poor hiring/retention can add $386,000 to their net profits, gains that flow from reduction in hiring costs and cycles.
Buyer expectations: Time and again, industry studies affirm that today's vehicle buyers want a more efficient and positive in-dealership experience. No matter how hard you may try, it's nearly impossible to deliver this kind of experience if you've got employees who are only partially engaged in the task at hand, and generally unhappy to be at work in the first place. The old axiom that "you can't have happy customers without happy employees" is more true than ever.  This reality is why a growing number of dealers strive to provide more employee-friendly environments, eliminating "bell to bell" work hours, and providing a higher level of coaching, training and pay plan stability than they've done in the past.
Need to differentiate: A Michigan dealer with two stores puts it this way: "In today's day and age, with the number of competitors and the consistency and quality of the product. The market has become very homogenous. There's no key differentiation. A Toyota store used to be able to rest on their laurels with a quality product that nobody could touch. Well, you know what? They're all pretty damn good. We chose to differentiate ourselves through our culture and people. It's a 10-month-old work in progress, but it's headed in the right direction. We felt it was the last frontier for us to combat margin compression and distinguish ourselves from the competition."
The DrivingSales/Hireology study also cites data that shows dealers will face a people/skills shortage in the next 10 to 15 years—in part because of the current swinging door-nature of dealership employment.
It seems to me that dealers who build better teams today, and proactively work to address their human capital management problems, will have less to worry about when good people will be even harder to find in the years ahead.