3 Reflections On The Car Business and the Chicago Cubs
Like most other Chicagoans, I've been paying close attention to the Chicago Cubs this year.
After a record-setting season, the team made it to the World Series, raising the hopes of many that 2016 could be the year that ends a 108-year title drought.
As I've tuned into the World Series games, I've been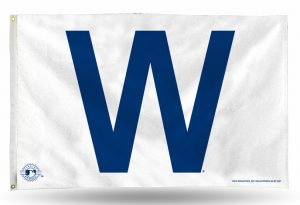 struck by three similarities between the way big league managers like the Cubs' Joe Maddon and the Cleveland Indians' Terry Francona lead their teams, and astute dealers tackle the challenges of retailing new/used vehicles in today's more-volatile market.
1. Strategy matters. This year's Cubs team follows a strategy that blends top-tier pitching with strong bats and sticky defense. The strategy for the Indians seems similar, though they appear to lean more on their bullpen for pitching prowess than starters. Each strategic pillar is equally important, and bad things tend to happen when one or more pillars falls short. Still, both teams have stuck to, and fine-tuned, their basic strategies all season. The best dealers follow a similar path. Their strategies encompass the types of new/used vehicles that work best for their markets, and they execute merchandising/pricing plans for each vehicle to achieve their gross profit and inventory turn objectives. Both big league managers and dealers study data that details insights about the competition, and their player/vehicle performance, to make tactical adjustments and decisions that they believe will yield a positive outcome.
2. Strong starts drive success. The first two World Series games highlight how strong starts affect the outcome of a game. In Game 1, Cleveland scored in the first inning; in Game 2, the Cubs scored first. Both teams went on to win the games. So it goes in the car business. If your vehicles don't start strong, and sell early/fast, you face an uphill battle to earn the gross profit and return on investment you expect.
3. You win some, you lose some. The Cubs and the Indians have proven they know how to win. But, more importantly, they also understand that even the best teams will encounter, and endure, some losses. The same is true in the car business. You play the game with the cars you've got on hand, and the field, or market, that's in front of you. The goal is to win more often than you lose—and to use the lessons from each loss to post more "Ws" on your books.
As I look ahead to tonight's Game 3 and the rest of the Series, I also think of the prophetic lines the late/great folk singer and lifelong Cubs fan Steve Goodman penned in 1984:
"Well this is the year
And the Cubs are real
So come on down to Wrigley Field
(We're singing, now)
Go, Cubs, Go!
Go, Cubs, Go!"