NADA Dispatch 3: Final Reflections On A First-Rate Show
A colleague asked me this morning to share my single-biggest take-away from this year's NADA convention in New Orleans.
My response: Dealers are sharpening their game. Compared to past NADAs, there were more dealers who noted the "e-word"—efficiency—as they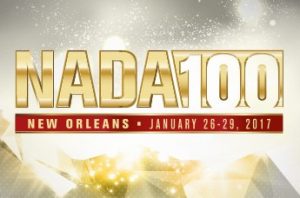 described their plans for the coming year. The dealers correctly understand that improved performance, proficiency and profitability of their operations will require more than simply selling more new/used vehicles. Rather, they plan to achieve their goals by increasing efficiencies as they sell and serve customers.
We saw this mindset at the vAuto and Stockwave booths, as well as other Cox Automotive business units. Dealers came to vAuto to find solutions to help them fix ongoing struggles with aged inventory, less-than-satisfactory profitability on new/used vehicle sales, and less-than-optimal auction purchases.
Similarly, dealers came to VinSolutions and Xtime to find tools to drive more efficient customer connections and engagements. Dealertrack also saw its share of dealers who want to eliminate duplicate data entry and gain greater accountability and deeper insights on the effectiveness and efficiency of their business processes.
I was also struck by the number of dealers who weren't looking for a technology solution as a magical fix for a problem. They had a more holistic view. They understood that adopting new technology and tools would also require rethinking the roles and responsibilities of key members of their dealership teams.
For example, a dealer signed up for vAuto's Provision system to help him achieve three goals—a higher velocity of used vehicle sales, more efficient decision-making, and more in-store time for managers to focus on coaching new sales associates to increase their productivity and minimize persistent turnover.
"It's all tied together," the dealer says. "We've got a lot of work in front of us, but I'm looking forward to where we'll be in six months."
The dealer's comments helped cement my impression that 2017 will be a good year for dealers—and an even better year for those who are committed to making it so.