3 Keys To Increase Your New/Used Vehicle Throughput and Profitability
We've arrived at an interesting time for retail sales of new and used vehicles.
Both sides of the business face a market supply/demand imbalance, which raises risk for dealers.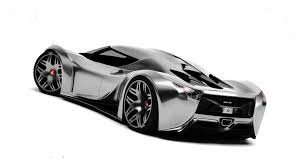 In new vehicles, there's almost an inventory pile-up on some dealers' lots. Dealership days supply is running well north of the norm. Some dealers don't even have the kind of vehicles (e.g., SUVs and trucks) that today's buyers really want. Factories have pledged to adjust their production mix and pace, but I'm told they could, and should, do more. Meanwhile, retail sales appear to be driven by ever-higher incentives, which ultimately crimps the contribution each car makes to the dealer's bottom line.
In used vehicles, the big headline is the rising supplies of off-lease, or near-new vehicles, in the market. We've begun to see the effects of this supply surge; Market Days Supply metrics are up across several segments in most markets. Wholesale prices are also more volatile due largely to the supply surge. On top of all this, the incentive-driven new vehicle market is eroding the "value gap" between new and used vehicles—adding further risk to front-end margins and retail sales.
Most industry observers expect buyer demand for new and used vehicles to remain relatively stable in the coming months. But a "relatively stable" degree of buyer demand is no guarantee that you'll be able to sell more new/used vehicles and make more money than you did last year or the year before—particularly if you aren't doing things any better or different to offset competitive threats and ongoing margin compression.
In light of these conditions, I encourage dealers to be more diligent and focused on three strategic priorities for their new and used vehicle departments:
Pursue the fast sellers. This priority helps dealers mitigate the drag on operational performance and profitability that comes as vehicles sit (and sit) in your new/used vehicle inventories. In new vehicles, it's becoming ever-more critical for dealers to align their factory orders and dealer trades to competitive conditions—to acquire more of the faster-selling combinations that customers want to buy, and avoid the dogs the factory wants you to take. Currently, it's not uncommon to find 40 percent or more of a dealer's new vehicle inventory to be older than 90 days, which suggests ample room for improvement.
The story's similar in used vehicles. If you make it a top priority to acquire vehicles based on favorable Market Days Supply and Cost to Market metrics, you've set the stage to attract buyers, drive a faster pace of sales and achieve the gross profits you expect.
Manage your return on investment. A sometimes under-appreciated reality of today's retail market is that age matters in both new and used vehicles. Over time, the return on your capital investment in any vehicle diminishes, whether this depreciation comes from changed market conditions, floorplan/holding costs or some other factor. These are the variables dealers must track as they manage each vehicle's lifecycle and strive to maximize ROI. By focusing more keenly on each vehicle's ROI, dealers are less likely to overprice vehicles and allow any car to remain in inventory past the point that it delivers a sufficient return. This emphasis on ROI naturally leads to a more efficient and more profitable pace of new/used retail sales.
Reduce your discounts. For some dealers, this priority might be considered a "last frontier" for additional profitability in new and used vehicles. Here's a common situation: Dealers have accepted the reality that they must price their new and used vehicles to the market. In sum, they are offering a reasonably fair offer on their vehicles. But, at the desk during negotiation, there's little or no recognition of the pricing strategy. Managers and sales associates don't explain to customers how your fair market pricing is purposeful—it's intended to eliminate much, if not all, of the need to haggle over a purchase price. The absence of this discussion opens the door for buyers, some of whom are already satisfied with the price you posted online, to ask to pay even less for a new or used vehicle.
Dealers who have made discount reduction a priority typically pick up $200 to $500 in front-end gross per vehicle that they were effectively giving away without thinking about it. Their first step: Track the discounts on every deal to identify who contributes most to the problem.
Each of these strategic priorities, if executed correctly, can help dealers gain operational efficiencies that lead to competitive advantage.
But it's the trifecta, working in tandem together, that truly provides the ability to achieve your goals of selling more cars and making more money in today's "relatively stable" market.