What's Your Course Correction In New Cars?
I imagine there have been a lot of long faces on dealers as they reviewed their financial statements from last month.
Not only did many dealers see fewer deals in their new car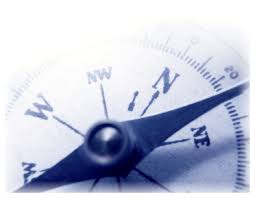 departments compared to a year earlier, they also earned a little bit less on those deals than they would like. On top of that, floorplan expense is growing commensurate with the increasing size of new car inventories.
You could make a fairly strong case that winds are shifting in the new car market. We've been riding a nice tailwind for quite a few years. If current conditions continue, we'll face a bona fide headwind that could further erode sales volumes and profitability.
Airplane pilots face these shifting conditions all the time, often multiple times during the same flight. In most instances, a shifty wind isn't a big deal. The pilots simply adjust the altitude or the course of the plane (sometimes both) to maintain the smoothest flight path.
Pilots are pretty calm when they make these adjustments. They don't freak out. They do what has to be done to meet the moment, while focusing on signs that suggest another course correction just ahead.
Dealers would be well-served to ask themselves and their managers—what's our course correction in new vehicles?
Some dealers have already begun making their adjustments. They have tightened up their factory orders and dealer trades, avoiding the cars and combinations that are most abundant right now in their inventories. They are working to retail out of these vehicles first, to minimize floorplan and other inventory expenses. They are aggressively targeting acquisitions of in-demand units, the vehicles they know will sell most quickly and pose the least investment risk from Day 1.
More broadly, these dealers are emphasizing a greater level of efficiency and transparency in their new vehicle operations. They tout shorter transaction times as a differentiator that appeals to, and attracts, today's customers. They advertise transparent and true payment and purchase prices in their vehicle listings. They find that earnest engagements with potential buyers, on their preferred, often digital, terms, delivers surprising results.
The dealers also have few illusions. They know margin compression isn't going away. They recognize that the emerging headwinds will probably grow stronger. They also correctly believe that their calculated, and consistently applied, emphasis on efficiency and transparency will bring reward.
On some level, they think and act like pilots. They make the course corrections as the need arrives. They aim for the smoothest, most profitable, path forward.
In the current environment, it would be wise for all of us to revisit this gem from Henry Ford:
"When everything seems to be going against you, remember that the airplane takes off against the wind, not with it."