3 Keys To More Efficient New Vehicle Inventory Management
Perhaps it's telling that, as of today, no one has commented on the Automotive News piece that discusses how dealers will face a "tough slog" in the months ahead in new cars.
The reason, I suspect, is the fact that dealers, and pretty much everyone else in the industry who's paying attention, has long understood that sagging new vehicle sales are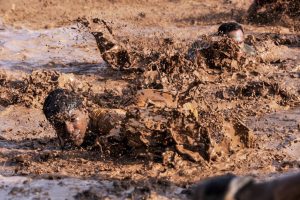 inevitable, given the record numbers dealers have sold in recent years.
You can count me among those who've been impressed by the resiliency of the new car market this year, despite the headwinds.
But the Automotive News article included a quote that gave me pause, and suggests dealers had better recognize that if their new car inventories were hospital patients, they've moved from the waiting room to the operating table.
The quote comes from Jeremy Acevedo, manager of industry analysis at Edmunds.com, who discusses how OEMs are more selective in their incentive spending to help dealers sell cars:
"Manufacturers seem to be comfortable with a longer sell down period that leverages targeted incentives instead of an aggressive 'everything must go now' mentality."
This statement seems accurate and it reflects yet another fresh reality in new vehicles—more and more, dealers will be on their own to move the inventory that isn't selling.
The older inventory has become costly. NADA's Dealership Financial Profile for July suggests that the average dealer is on pace to pay $60,000-plus in interest expense for the calendar year. Not long ago, many dealers counted floorplan credits as a profit center.
These circumstances call for greater attention to new vehicle inventory age management, and your local market itself. Just as in used vehicles, the fundamentals matter. Here are three to consider:
Sell the old stuff first. I had the same opportunity when I was a dealer in the high-interest days of the '80s. Every month, a sizable share of our sales included our freshest cars—even though we had copies of the units we'd just sold parked out back. The same problem exists today. Across many dealer inventories, I often see 50 percent of dealers' new vehicle investments tied up in vehicles older than 120 days. This ratio suggests an imbalance that's now up to you to fix. From here on out, these cars need to be prioritized in your sales and marketing efforts, and parked where sales associates can easily find them.
Mind your dealership/market days supply balance. The most investment-healthy new vehicle inventories reflect a balance between dealership days supply and market days supply across model lines and trim configurations. If you assess and tweak this balance as you order inventory, or trade with other dealers, you're taking a step to minimize the risk of age and interest expense from the get-go. A rule of thumb: The larger the gap between these two metrics, the less likely you'll be able to capitalize on market opportunities.
Price based on vehicle's market appeal and value. To do this effectively, you need a clear view of where your competition's vehicles are priced, and the fair market range today's buyers expect. The good news: Today's technology and tools can help you execute a pricing strategy that reflects the value of each new vehicle for potential buyers, your competitive market and your inventory investment objectives.
Even as dealers contend with the "slog" ahead, it's worth remembering that while the new vehicle market softens, no one's projecting that it will fall off a cliff. This outlook means that every step taken today to improve inventory management efficiency will help your new vehicle sales and profitability in the more difficult months ahead.