A Sad, Somber Time for vAuto
We received some sad news—vAuto lost one of our own, Performance Manager Steve Solmes, who passed away yesterday.
Steve started with us in 2007. He was part of our first group of Performance Managers. The "group" was actually two people, Steve, and Dan Winchester, who I know is feeling the loss of Steve as much as, if not more than, me.
For me, Steve was everything you'd want from a vAuto Performance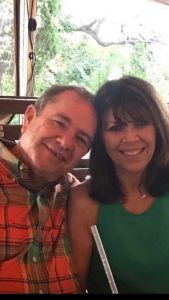 Manager and employee. Steve was caring. He was kind. He was responsible. And, most of all, he was always accountable. He was also a hell of a car guy…from his time as a GM and used car manager to his time with us.
I especially remember Steve's humility and presence. You could just feel it when he was around you and you talked to him, a combination of calmness and strength that, in some ways, seemed to bring peace to every moment.
Steve wasn't what you'd consider a typical car guy—with a brash or bullish nature. He was the ultimate gentleman. A soft-spoken guy with the biggest heart you could imagine.
When I heard about Steve's passing, I called dealer Gary Duncan, who was one of our first vAuto dealers and worked closely with Steve in the early days of vAuto.
"Steve cared beyond being a vendor," Duncan says. "He was beyond being a Performance Manager. He cared about you, and your family. He was here when we lost my Dad. He was as humble and gracious as anyone could ever be. With Steve, I was always more than just a customer. Steve was a friend, a colleague and a good Christian man."
Steve was truly a special guy, who did his part to make vAuto, the car business and the world a little bit better.
We will all miss him. We will always remember the positive example he set every day.
RIP, Steve.