A Hat-tip To Ford, McDonald's Coffee Chaff Initiative
As a fan of coffee and smart thinking, I took interest in this week's news that Ford Motor Company and McDonald's USA have teamed up to use chaff from the fast-food chain's coffee-roasting process to make auto parts.
The chaff, which is the skin coffee beans shed when they're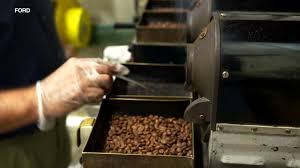 roasted, will go into a composite Ford will  use for headlamp housings and other interior and under-hood components.
Ford says the components "will be about 20 percent lighter and require up to 25 percent less energy during the molding process. Heat properties of the chaff component are significantly better than the currently used material. This is the first time Ford has used coffee bean skins to convert into select vehicle parts."
The Lincoln Continental will be the first vehicle to use the chaff-based headlight assembly. I also learned that Ford produces about 300 auto parts made, in part, from plants, including coconuts, soybeans and tomatoes.
For its part, McDonald's is happy to re-direct a "significant portion" of the chaff it produces from traditional trash disposal channels to Ford. It's another notch in McDonald's sustainability belt.
Ford and McDonald's are also looking at other sustainability-minded ways to work together—with orange and potato peels under consideration.
Bravo to both companies for finding creative ways to reduce waste, promote sustainability and inspire other business to think green.