NADA Day 3: A Final View from Las Vegas
As I was leaving Las Vegas yesterday, it occurred to me that I hadn't shared much on new vehicle market conditions and what they may mean for dealers.
Of course, everyone knows the industry will likely see fewer new vehicle sales in the coming year than we enjoyed in 2019.
The National Automobile Dealers Association (NADA) puts the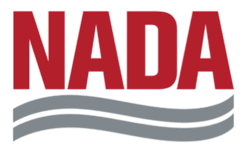 expected new vehicle sales total at 16.8 million for 2020—essentially in line with estimates from Cox Automotive and other companies.
Some dealers questioned the viability of their factory partner's plans for growing sales volumes as the market softens and affordability issues may spin new vehicle buyers into used vehicles.
A few dealers also lamented their ever-growing reliance on "other income" from their factory partners to make money in their dealerships. NADA's chief economist Patrick Manzi affirmed that other income drives a "significant chunk of dealership profit."
Some reports indicate that other income drives more than 90 percent of dealership profits, which leads to a key question: Are dealers serving their OEM partners more than retail customers?
At the vAuto booth, the new vehicle conversations tended to focus on three key items:
Aged inventory—identifying and finding ways to reduce the share of inventory that ages past 90 days to minimize interest expense and maximize floorplan income. Sometimes the fix can be as simple as making sure the old units are more accessible and front-of-mind with sales associates as they meet with customers.
Inventory mix—recognizing the vehicles that are at risk of becoming aged units, and tending to them sooner rather than later.
Dead stock—understanding the specific vehicles that no one seems to be selling in your market and making sure you're not inadvertently asking the factory for more of them.
These areas of focus should help dealers make the most of a new vehicle marketplace where "like Elvis, margin has left the building," as one analyst shared.
My thanks to all the dealers who stopped by to say hello, catch up and share your perspective at NADA with me. You're all part of the big blessing that is the car business itself.
As we look ahead to the rest of 2020, let's remember that when you focus on doing the right things today, tomorrow will take care of itself.