NADA Day One: A Clear, Purposeful View of The Road Ahead
If my conversations with dealers on the opening day of the exhibit hall at the National Automobile Dealers Association (NADA) convention are any indication, the coming year will be a good one in the car business.
I was struck by how many dealers came to Las Vegas with an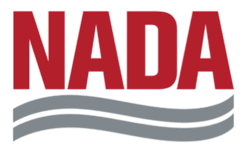 agenda to find ways to take advantage of what one industry analyst called a "golden age of opportunity" for dealers, particularly in used vehicles.
An independent dealer in the Upper Midwest came to NADA to put an end to the 20 percent of his inventory that never seems to get online fast enough. The root cause, the dealer explained, was his reliance on vendors to help recondition his cars.
"It's a never-ending battle, and it's one that will get fixed," the dealer told me. His motivation comes from realizing that his plans to open a second store will find greater success if fixes the reconditioning inefficiency rather than replicating it.
Several dealers shared stories of profit trouble, despite selling record volumes of used vehicles last year.
"Every one of our stores set a record for used car sales last year, but half of them lost money. It was a wake-up call, and we're not going to let it happen again," the dealer shared.
Such conviction and purpose struck me as a good sign—proof, perhaps, that dealers are ready to do the difficult work of taking their people and processes to a higher level of performance.
Here are a few other take-aways from the first day of the convention:
Is seasonality a thing of the past? An industry analyst noted that wholesale prices for used vehicles didn't seem to follow the seasonal ups/downs of years past. "We saw prices elevate and stay there through the year," the analyst said.
The analyst expects a similar trend in the year ahead as dealers focus on driving more sales and profit from their used vehicle department. The analyst cautioned that dealers shouldn't "count on seasonal patterns to continue."
Millennials are most definitely in the market. It seems that the industry's concerns in recent years that millennials aren't interested in driving and buying vehicles have gone away. In fact, according to NADA, millennials are likely to beat out baby boomers as the largest car-buying cohort in the year ahead.
It turns out that millennials are like the rest of us. They've always wanted to drive and own vehicles, and now they're arriving at the point in their lives where their budgets, careers and families bring them to the market.
ProfitTime is paying off for dealers. I was encouraged to hear from dealers who began using Provision ProfitTime last year, and have begun to enjoy the benefits of applying its investment-based view of vehicles to their inventory management decisions.
As a Honda dealer put it, "I signed up for ProfitTime to see if it could help, and our results were shockingly good."
Sales productivity remains a problem. A colleague shared a stat he gleaned from NADA's "Dealership of Tomorrow" workshop. The average sales associate in dealerships sells 10 cars a month—a figure that hasn't changed since 1985. My colleague also reasoned that the stat seemed to justify the number of workshops that are focused on helping dealers optimize their investment in human capital in variable operations and beyond.
I'm looking forward to what Day 2 at NADA will bring. I'll share my take-aways here tomorrow.