ProfitTime in Practice: A Dealer Shares Three Profit-Positive Take-Aways
It's not easy to change long-standing beliefs and best practices.
Just ask Tim Nelson, general manager at Beaverton (OR) Honda. He has led the store's transition from a successful run as a Velocity dealer to even better used vehicle performance using Provision ProfitTime's investment-based management methodology.
"The hardest thing was to not do what I've been doing my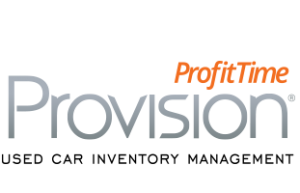 whole car life," Nelson says. "For years, we've had a hard 60- or 90-day turn. As a car gets close to that number, you've got to get rid of it. You've got to sell it or it goes to the auction. You drop the price, and it gets so cheap that it's a no-brainer that somebody comes in and buys it. That's hard to let go."
Indeed, it is.
Nelson aptly describes a common pitfall that occurs as dealers transition to ProfitTime.
It's difficult to make decisions based on something other than the number of days you've held a car in inventory. And, sometimes, it's hard to believe what ProfitTime is telling you about the net profit and return on investment potential of a used vehicle.
For example, Nelson recalls two Silverados the store recently acquired as customer trades. Both vehicles reached the 45-day mark in inventory, a point at which he would previously have begun cutting their asking prices.
"But, by using ProfitTime and seeing where the car sits in the market and why I shouldn't lower the price, I didn't," says Nelson, who notes both vehicles sold around the 50-day mark, and made $3,000 each in front-end gross profit.
"That would have never happened in the old way of doing things—ever," he adds. "But I promised to follow ProfitTime to the letter of the law. The proof is in the deals."
Overall, Nelson is pleased with a $400 lift in average front-end gross profit that's occurred since transitioning to ProfitTime—an increase that's even more profound at sister stores in the Lamphere Auto Group. Meanwhile, the store's retail volume remains a steady 85-plus units a month.
I asked Nelson to share three take-aways from his ProfitTime experience that would be relevant for other dealers. Here's what he offered:
Inventory age doesn't matter. With ProfitTime, "we don't pay attention to age," Nelson says. Instead, he focuses on managing each vehicle's investment value, based on the ProfitTime rankings and activity each vehicle produces online.
"If I follow the ProfitTime process, the Bronze cars are the ones that are going to age on you," Nelson says. "If I price those right from Day 1, I'm finding that I don't have an aging problem."
The "age doesn't matter" perspective does not mean that Nelson isn't keenly aware of vehicles that, according to the hard 60-day turn policy he followed for years, would be considered aged units.
"I can see the age, because it's right there," he says. "Then, my hand shakes and I want to hit the mouse" to change the price.
But ProfitTime helps him resist this long-standing, calendar-driven reflex.
"I've got a 68-day-old car right now that's an $11,000 Honda Accord," Nelson says. "It's a Platinum car. I've got $3,000 mark-up in it. I'm leaving it because I'm getting tons of activity."
His buy list is better. Nelson says: "If I was to build a buy list six months ago for this store, and build one today, they would be way different."
For example, thanks to his profit-positive experiences with full-size trucks, Nelson makes sure his inventory covers the segment.
He also doesn't keep, or look for, the BMW and Audi vehicles he liked to stock because he believed they would sell. With ProfitTime, he now knows the vehicles typically don't sell as well, or produce as much profit, as he previously thought.
The same goes for Toyota Camrys. "You'd think that at a Honda store, you've got to have Camrys here," Nelson says. "Well, I wouldn't go out and buy one, unless it's an older car."
ProfitTime shouldn't drive appraisal offers. In the early days of his ProfitTime adoption, Nelson realized he needed to coach appraisers about the proper purpose of ProfitTime.
"It's just getting them to know that ProfitTime should not affect your appraisal amount," he explains. "You need to buy the car first. ProfitTime is going to tell us how to market the car.
"If it takes this much to buy the car, and you make this much, it is what it is," Nelson says. "If you don't buy the car, guess how much you make? Zero."
I have had the privilege of working with Nelson and his team on their ProfitTime implementation.
Much of the success Nelson and other ProfitTime dealers have achieved owes to their individual commitment and discipline to adopt a new way of doing business, even if it means moving outside their individual comfort zones.
As Nelson says, "In 27 years in the business, I'm learning something brand new. It's kind of fun."