An Open Letter to Dealers: Honest Perspective Amid the COVID-19 Crisis
Author's note: We are in a crisis that challenges everyone in the automotive ecosystem. OEMs. Financial institutions. Dealers. Suppliers. We are all in uncharted waters where there are more questions than answers. In the weeks ahead, I'll be participating in live webcasts with Cox Automotive leaders to directly address the challenges and opportunities the current crisis brings to all parts of the car business. The Cox team and I will share more on the webcast schedule. In this moment, I wanted to share a perspective specific for franchise and independent dealers who are facing significant business disruption.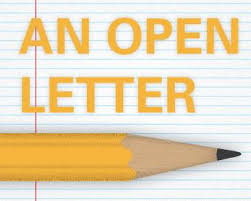 My heart goes out to dealers and their families during the current COVID-19 crisis. I cannot imagine the loss, pain and uncertainty that every dealer is feeling at this time.
In my time as a dealer, we saw recessions and other disruptions that caused tough retailing conditions. But none comes even close to what dealers are experiencing right now.
Like many of you, the Cox Automotive leadership team and I have been on the phones virtually non-stop as authorities have implemented shelter-in-place and social-distancing mandates. We are all asking and thinking about what we should do right now to help dealers survive the current crisis and remain viable when the market returns to normal.
That's the motivation behind this letter.
As a member of the Cox Automotive leadership team, I have the advantage of access to a lot of smart people and perspectives. We are all fully aware of our responsibility as industry leaders to do everything we can to help our dealer clients, and the car business itself, survive the current crisis. We believe that the current crisis will bring opportunity—provided we all do the right things today to ensure we are able to take advantage of the opportunity that will arise when the market normalizes. We also understand our limits. If you think about the most significant dealership investments, they fall into three categories—people, inventory and facilities.
At Cox Automotive, while our solutions touch each of these investment categories, we are most directly linked to a dealer's inventory investments, and the processes that dealers employ to acquire, manage, price and market their inventories, and serve the customers who ultimately purchase this inventory from dealers. As such, I'd like to share some perspective and guidance to help dealers better manage their inventory investments and related retail processes today to ensure a brighter tomorrow.
It's Tough Today, But the Future Will Be Better
Cox Automotive data suggest that, across the industry, retail sales and service volume has essentially come to a standstill in recent weeks. Dealers certainly know it.
Across the industry, showroom traffic is down upwards of 80 percent on a year-over-year basis, the number of scheduled service appointments is off more than 50 percent, and the show rate on service appointments has dropped nearly 90 percent.
It's incredible to think of where dealers were just a few short weeks ago compared to right now. The sheer scale and size of the business lost in recent days is scary to think about. But there are some bright spots. Some dealers' sales and service departments remain open, and they are selling and servicing cars in the safe and socially distant manner today's times require. Meanwhile, other dealers can only operate "essential" sales and service functions. Other dealerships are fully shuttered. None of us thought we'd be in this place in the second quarter of 2020. Yet, here we are.
Thousands of dealers are already furloughing or laying off employees. Others are reducing compensation and capacity to reflect the current conditions. It's a trying, challenging time.
But we must remember: This is the car business, and it's a cyclical business. Historically, every downturn has been followed by an upturn. We might debate the extent to which the next upturn resembles anything like the business we all seem to have left behind just a few short weeks ago.
But such debates can be an empty exercise.
Right now, it's important for all of us to know that things will eventually get better and, if we believe this to be true, we must do everything in our power today to take advantage of the opportunity that will arrive when things do get better.
A Persistent Question: What Do I do with My Used Inventory?
Perhaps the most common and persistent question I hear from dealers is this: "What do I do with my used car inventory?"
Dealers arrive at this question as they weigh whether the current situation offers them an opportunity to hang on to inventory, and perhaps even acquire more, in anticipation of the time when the market improves. When this question comes up on dealer calls, I share Cox Automotive's informed viewpoint: The market isn't likely to improve significantly in 30, 60 or even 90 days.
Some dealers are more optimistic, but the majority of those I've engaged all believe that the market's return to normal, whatever that looks like, will take some time. To help dealers answer questions about how they should handle their used vehicle inventories, I offer three facts:
Fact 1: In six months, as the 2021 models arrive at dealerships from the factory, every vehicle in your inventory will be one model year older. The model year change-over this year will likely put pressure on one- to three-year-old used vehicles as factories help dealers clear out unsold 2020 new vehicles.
Fact 2: Six months from now, there will be huge, if not unprecedented, levels of wholesale supply in the market. One of Manheim's biggest tasks today is determining where and how to park the incoming streams of off-lease, rental fleet and dealer-owned used vehicles. The pace of incoming supply exponentially exceeds the rate of sales. Physical auctions are closed and there are fewer buyers at the select online auctions that remain open. In short, cars are coming in, but they aren't selling. Today's huge supply of wholesale inventory suggests supplies will be even larger in the months ahead.
Fact 3: In six months, many of the record numbers of people who have filed for unemployment benefits in recent weeks will still be out of work. Even worse, it seems inevitable that more furloughs, layoffs and pay cuts are likely to come as businesses find it difficult to make payroll, even as they pursue federal and state aid programs. Before the pandemic, industry analysts questioned how much retail demand would soften this year. We still don't know the answer, but the job losses suggest future retail demand will be weaker than previously thought.
When presented with these facts, many dealers arrive at a clear conclusion of what they should do with their current used vehicle inventory: "Sell it quickly and keep the cash."
I believe the sell-down strategy should start with the most risk-prone vehicles. Across used vehicle inventories, the late-model (2018, 2019 and 2020) vehicles represent every dealer's highest-cost, most-risky inventory investments. The value of these vehicles today will more than likely be less tomorrow, and it'll only get worse over time.
The sell-now strategy also makes sense given another business-in-crisis reality. That is, cash is king.
It's critical for dealers to recognize what may be an unpleasant truth: It might take all the cash you can gather to sustain your business today and put it in a position to be viable when the market comes back.
A Cautionary Note for Dealers in New Cars
I'm watching OEMs as closely as everyone else in these trying times.
So far, it seems that factories recognize the unprecedented nature of today's COVID-19 crisis. The factories are already taking steps to help dealers manage the costs of unsold new vehicle inventory.
Dealers also appreciate factory efforts to keep new vehicle sales moving. The rise of 0% financing for 84 months and other incentives seem about as good as they can get. But as we know, factories tend to offer even richer incentives as summer and fall approach.
The good news is that it appears the factory incentive programs are capturing the interest of buyers. At Cox Automotive, we're seeing strong interest from consumers using Autotrader and Kelley Blue Book to research and shop for new vehicles compared to the traffic in dealer showrooms.
To be sure, the volume of new vehicle sales is smaller than any one of us would like to see, but there are still people interested in new cars—and some dealers who are fortunate (and safe enough) to be able to sell them.
But the problem arrives when dealers appraise a customer's trade-in as they work a new vehicle deal.
It's standard for dealers to appraise vehicles using valuation references, like vAuto's Market Days Supply, the Manheim Market Report (MMR) average, Kelley Blue Book values or some other third-party guide, to determine an appraisal amount or offer for a customer's trade-in. In more normal circumstances, these references are reliable.
But there's a critical hitch in today's COVID-19-disrupted market. Retail and wholesale sales have effectively fallen off a cliff in recent weeks. The sudden shift in sales makes these valuation references less useful. At Manheim, for example, dealers are asking why there's a large difference between MMR values and real-time auction sales prices.
Dr. Ben Flusberg, associate vice president for Manheim M LOGIC, says the gap owes to three factors:
Wholesale transaction prices have plummeted faster than ever before due to the sudden drop in retail demand.
Auction sales volumes declined, which lightens the weight the MMR gives to recent transaction activity.
The current downturn occurred in the middle of the spring season, which sent mixed trending signals to MMR.
Flusberg notes that MMR is "intentionally designed not to have a knee-jerk reaction to extremely unusual events like we're experiencing now." He adds that MMR will normalize as the market stabilizes.
In dealerships, the valuation references can lead appraisers to value vehicles considerably higher than the true actual cash value today—a problem that will only get worse as supplies of wholesale vehicles continue to grow in the weeks and months ahead.
I've cautioned dealers that, in today's turbulent market, they are likely booking a profit on their new car transactions that will "wash out" to a loss when they eventually retail the trade-in vehicle.
To help, Manheim is now publishing a daily index adjustment, which is called MMR Retention. Manheim is encouraging dealers to use this reference in conjunction with MMR itself to appraise vehicles and arrive at values better suited for current market conditions.
vAuto will soon release a system that alerts dealers when vehicle sales rates suddenly change, for better or worse, in the last two weeks. Such shifts indicate that a change to a vehicle's Market Days Supply is imminent. With these alerts, dealers can know the degree to which a vehicle's MDS is stable, improving, sliding or in free-fall.
In this environment, the question is whether it's wise for dealers to be doing everything they can to make a new car deal work. My thinking is that the answer is "no." Unless you can make the deal with a proper trade-in value, you're better off passing on the transaction.
My position flows from the fact that factories are and will continue to provide dealers financial assistance on new vehicles in the form of interest credits and ever-more incentive dollars. But, in contrast, dealers will receive no financial assistance from anyone on over-valued used vehicle inventory.
I'm not suggesting dealers should stop selling new vehicles. Rather, I'm offering a cautionary note that's meant to help dealers institute appropriate appraisal practice and review procedures that will help ensure every trade they take in reflects a realistic expectation of the vehicle's retail performance.
Today's new vehicle market conditions also call for continued vigilance on the inventory investment fundamentals dealers should be practicing every day. It's important that dealers are able, when the factory comes calling, to offer data-informed, rational reasons why their current inventory and the local market may/may not support the introduction of more new vehicles.
Further, dealers should know the exact vehicles, down to color and trim combinations, that make the most sense to add to your inventory and those that should be retailed faster than others—a principle that applies to dealer trades, as well.
A Digital Path to Safe, Socially Distant Vehicle Sales and Service
COVID-19 has challenged one of the fundamental beliefs about the car business—that it's a people business where in-person engagements are the only way you do business.
If you think of all the processes that underlie variable and fixed operations at dealerships, most are built on what could be called a "people business principle"—that you do business one-on-one, with the customer and the car.
For the past several years, Cox Automotive and other companies have urged dealers to redefine the concept of our people business from being one that is primarily physical and in-person, to one that includes more personalized, digitally driven engagements.
Our position has long been that, in an environment where profitability has reached a tipping point in new and used vehicles, digital technologies and tools offer a way for dealers to achieve operational efficiencies that lead to more profitable vehicle sales and service visits, and a healthier bottom line.
But you could say digital tool adoption has been split. It's far more profound in the wholesale marketplace than the retail marketplace.
At Manheim, the percentage of online auction purchases has been climbing by double-digit percentages in recent years as dealers look for more cost- and time-efficient methods to acquire inventory. More recently, digital tools are transforming the way consignors and dealers wholesale inventory. Today, you can wholesale cars without paying to send them, and drivers or trucks, to run at auctions.
Meanwhile, on the retail side, digital technologies and tools have seen an understandably slower rate of dealer adoption. The adoption lag owes, in part, to the pace of technology development.
My Cox Automotive colleagues and I would be the first to acknowledge that it takes more time than expected to develop the correct set of digital retailing tools and make sure they work across all the disparate systems that support a dealer's business.
Market conditions have also slowed dealer adoption of digital retail technology and tools. I've had dozens of conversations with dealers about digital retailing. Dealers will often stop me in mid-sentence. "That's all great, Dale, but we're selling record numbers of new and used vehicles without them."
I get it.
But I also know that while dealers have been blessed with the ability to retail record numbers of new and used vehicles in recent years, the additional volume often hasn't translated into additional profits. In fact, we know that many dealers lose money in their new and used vehicle departments despite selling more cars.
Therein lies what may be a silver lining with COVID-19. The crisis offers dealers an opportunity to take a hard look at their businesses that may be long overdue. The hard look encompasses two phases:
Identifying the retail processes that have always been less efficient than you'd like and probably rub customers the wrong way.
Reinventing those processes with an eye toward using digital retailing technologies and tools to make each process more efficient, customer-friendly and profit-productive.
Some dealers made the change overnight as COVID-19 mandates made it impossible for them to sell or service vehicles in the more traditional, one-on-one manner they'd followed for years.
In the blink of an eye, these dealers took digital retailing more seriously, and continued to sell and service cars and take care of customers in a safe, socially distant manner. Autotrader notes that more than 5,000 dealers signed up for its Dealer Home Services in the first two days of their offering.
Such is the way of the car dealer in America. Put them in a corner, and they'll find a way to get out.
But it's also worth noting that digital retailing technologies and tools have come a long way.
Today, as some dealers are quickly learning, the elemental aspects of making new and used car deals can now be done digitally.
Appraising vehicles. Making trade-in offers. Knowing who's on your website and whether they're close to buying. Negotiating vehicle purchase prices and payment terms. Offering and selling F&I products and services. Digital contracting.
It's a similar story in dealer service departments, which largely remain "essential" under current state and local mandates and serve customers who really need help.
With digital tools, dealership service customers can schedule a visit, check in, review/approve work and pay without any direct, person-to-person engagement. Dealers can even use third-party services to handle vehicle pick-up and delivery for customers. (For more information on the digital and home-based services Cox Automotive provides, visit this page.)
In the heat of the COVID-19 crisis, dealers are telling me that digital tools help them manage more sales and service customers with fewer employees, and at safer distances, than they could without them. Such anecdotes lead me to believe the current crisis may be teaching us lessons about new ways to do business that benefit both dealers and their customers.
My colleagues at Cox Automotive share this belief. That's why our companies are offering dealers access to digital retailing technologies and tools for no charge or at significantly reduced fees. Our goal is to help you chart a better path forward, one that will help you retail and service vehicles in the more profitable, customer-focused manner that will be necessary once the market returns to normal.
A Positive Perspective on the Future
I realize that this letter only touches the surface of the many concerns and questions that keep dealers awake at night as the COVID-19 crisis continues.
But rather than simply losing sleep, I would encourage every dealer to reach out to your Cox Automotive partner, whether it's a performance manager, account executive or sales representative, to help you map the best next steps for your business.
As a company, we are here to help. Throughout our more than 120-year history, we have always been guided by a principle that if you take care of your customers, they will take care of you. Our mission is no different in the current crisis than it's been since Cox Enterprises founder James M. Cox bought his first newspaper in 1898.
As you consider the next critical steps for your business, remember what the current COVID-19 crisis has already taught us—that we can and will change the way we do things once we understand the necessity of making a change.
Look around. We are finding ways to be social even when we must remain distant.
We are discovering how digital tools can help our children learn outside of the classroom, find a grocery store that has the staples and supplies we need, and keep in touch with our families. Dealers are learning how to sell and service vehicles with fewer physical customer interactions.
In other words, the current crisis proves that we can make significant changes in our lives and businesses when circumstances demand them. This is no small achievement.
It's also a reality that gives us great optimism and hope about our ability to face what will ultimately be a much different future.
Take a moment. Recognize how quickly we've changed beliefs and behaviors in the current crisis.
Then, let's remember how far we've come, in such a short amount of time, as we face the changes life and business will bring us in the days and weeks ahead.