ProfitTime in Practice: A Pandemic Teaches Important Lessons
For much of the past three months, I've been on a near-constant cycle of phone calls and conversations with dealers about their used vehicle business, conditions in the current market and next steps to take as the market rebounds.
Most of these conversations are very much in the moment. We're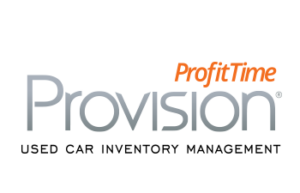 addressing how dealers should be pricing vehicles and acquiring them to take advantage of the market's recent upswing without stepping too far out in front of what some consider a rebound from the COVID-19 pandemic.
It's interesting to note that, if you follow the storylines and threads of the wholesale and retail markets in recent weeks, there's a soap opera-like quality to them. On one day, we're all worried about the wholesale market and aged units. Then, as the retail market heats up, we're focused on acquiring and pricing cars. The next day brings a dose of uncertainty with another spike in jobless claims or another possible sign of retail recovery.
Such is the nature of what might be considered the clean-up and restoration following a crisis. At any given moment, you face a set of tasks and to-dos that, given the circumstances a particular day brings, constantly compete for priority.
In more recent days, I've been thinking about what the hurly-burly nature of the current market might be teaching us that may be both relevant and useful to keep in mind moving forward. Here are three lessons I've gleaned so far:
1. Retail demand can move on a dime. I haven't encountered a single dealer or industry observer who wasn't at least somewhat surprised by how quickly the used vehicle market effectively shut down, and how quickly it's bounced back. For many dealers, March was like a tale of two cities—the month started off strong, and then it suddenly died. Some dealers saw a similarly sudden shift in April and May, where the latter half of each month offset an otherwise sluggish start.
The lesson I draw from these experiences has two elements. The first, is that dealers should probably be paying more granular attention to the where their retail sales are moving than they have in the past. At vAuto, we've made sure that our Market Days Supply metric offers a complementary, snapshot view of recent retail activity to give dealers a more in-the-moment read on where retail demand for a particular vehicle may be headed. It's an adjustment that became necessary due to the sudden, unprecedented way market conditions changed.
The second element is that, as dealers mind their own recent retail activity, they should compare their performance to the broader retail market around them. In some cases, I've found dealers who, after assessing their performance and share in the broader market, realized their robust retail activity actually lagged the market itself.

2. Pricing requires a proactive hand. In just a couple weeks, ProfitTime dealers have moved from lowering the competitive vRank position of vehicles in the system's Bronze, Silver, Gold and Platinum investment designations to raising them. This change has become necessary amid strong retail demand and, for many dealers, a lighter-than-normal level of inventory. The dealers are making these pricing moves while following the lesson outlined above—as they pay more granular attention to retail activity, dealers proactively adjust prices to reflect each vehicle's investment value and to maximize gross profit and volume in the current moment. It's important to underscore that this pricing activity isn't occurring once a week, every 10 days or when the used vehicle manager gets around to it. It's a daily discipline that should continue in the weeks and months ahead.
3. A retail-right-sized inventory matters. I don't know of any dealers who did not take some retail lumps as the COVID-19 pandemic upended the market. Some dealers are still working through their pre-COVID inventory as they aim to capture more retail sales.
But I've also observed that ProfitTime dealers who, prior to the pandemic, had been disciplined about managing each vehicle's investment value and aligning their inventory levels to their rolling 30-day average of retail sale (or even a little less), are retailing more cars, and enduring fewer lumps, than their less-efficient colleagues. Some dealers have turned their inventories two or three times since the pandemic hit and wish they had been more aggressive.
This lesson reminds me of something we can all relate to in our personal lives—if your diet and exercise regimen are healthy, it's a lot easier to move when you must.
These lessons are just some of the ones I've been learning and sharing with dealers as we collectively work our way through and out of the pandemic. I'll be sharing more here. Stay tuned.