A Few Thoughts for the July Fourth Weekend
I suspect I'm not the only one who's headed into this year's July 4th holiday weekend feeling much different than I did in years past.
For one thing, I can't remember the first half of a year bringing as much disruption and volatility as we've seen in 2020. I also can't remember a time in my car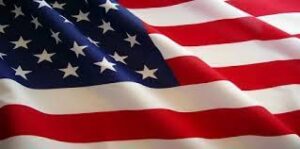 business career when I've been completely surprised at the resilience of the industry, and consumers, even as COVID-19 gripped the country and the world.
For many business leaders, especially dealers, the onset of the July 4th holiday brings a time of reflection. It's a midpoint in the year and a time to reflect on what's gone right, what's gone wrong, and what could be better from the past six months.
I used this trifecta and came up with a few thoughts that I believe are relevant for dealers and our industry to consider this weekend and beyond:
What's Gone Right
It's tempting (and easy) to simply wipe away the first six months of 2020 and say, "Nothing's gone right." But this view would miss several noteworthy things that went right and are worthy of remembering in the months ahead.
Agility of dealers: By late April, it was clear to me that dealers who were able to be in business, and chose to get back to business, proved their mettle at serving customers at a time when they wanted to purchase a vehicle but had little, and sometimes no, interest in visiting a dealership. Dealers solved that problem quickly, adopting digital tools to start and finish deals, and set up details for at-home or remote-location deliveries. We saw similar flexibility in service departments, where dealers made it convenient and easy for customers to get their vehicles repaired and serviced. This effective industrywide pivot to efficiency-minded, technology-driven processes and tools has shaved at least five years from what might be considered a more normal adoption timeline. That's not just good, it's great. Today, it'll be important for dealers to recognize and sustain the elements of their digital adoption efforts that really worked, and to continue refining them to perfection.
Dealership profitability. Thanks to a combination of expense reduction and strong retail demand, many dealers ended the first half of the year in better shape profitability-wise than they might have if the pandemic hadn't happened. Dealers learned how to do more with less, and many took the time to map out new ways to run their businesses more efficiently. I suspect the bottom lines of many dealership department financials had more scrutiny in the past three months than the past three years combined.  Despite the pandemic, some dealerships made more money even when they took in less money. This, too, is a good thing. Over time, dealers will have the opportunity to bring in more money. But it'll be critical that dealers ensure the rise in revenue doesn't come at the cost of losing the profitability improvement dealers gained in a very short time.
What's Gone Wrong
You could also say just about everything went wrong as the pandemic hit. Wholesale and retail markets effectively stopped. Valuations tanked. Dealers were forced to lay off longtime and loyal employees, some of them permanently. Some dealers faced a bloodbath on their balance sheets thanks to inventory that lost value. But out of what could be a very lengthy list of things that went wrong, I'd like to call out one that struck me the most.
Inventory size. While nearly every dealer was able to take advantage of the fast rise in retail demand in used vehicles, some dealers had a field day that lasted for weeks. The difference? When the pandemic hit, some dealers were not carrying excess inventory they'd acquired in anticipation of spring sales. These dealers were maintaining their inventory at or near their rolling 30-day total of retail sales. When the pandemic hit, the dealers weren't burdened by the weight of too many cars that had lost too much value. The inventory investment-efficient dealers were more quickly able to reset to current conditions. In the end, they sold more cars, and made more money, than dealers who needed more time to right-size their inventory to local market demand. The lesson here is that inventory investment efficiency—the proper alignment between the size of your inventory and retail sales—provides a more market-resilient path, even if it costs you a few retail sales because you didn't have the extra cars.
What Could Be Better
This may seem like a cop out, but I truly believe that every dealer, faced with his/her own unique set of circumstances as the pandemic hit, did the best they could. In many ways, it wasn't a choice. Dealers had to rise to the occasion or their businesses, and family fortunes, would be at great risk. I would also grant that each of us likely has our own individual list of things we could have done better, for our businesses and our families, as the pandemic put pressure on all of us. These lists will be important crib notes to keep handy as we navigate through the final months of 2020. But, if I lift above the car business, and look to the broader world, there's something larger that we all could have done better in the past few months.
Greater respect for each other and our communities. I say this because we're entering a July 4 weekend with an urgent call from federal and state officials to stay home. The country is seeing an unprecedented number of new COVID-19 cases, and we're all at greater risk if we do things we traditionally like to do every July 4 without changing how we do them. The missing link, it seems to me, is greater respect for the ways our individual behaviors can and do pose risk to others. I am convinced that as we all extend greater respect to each other and our shared communities, we'll collectively find ourselves in a better place.
Here's wishing you all a safe, happy and healthy July 4th holiday weekend.