An Unprecedented Market Teaches Three Important Lessons
Unprecedented times tend to yield unprecedented outcomes.
That's been the story for dealers during the past several months in used vehicles. As I've noted here before, many dealers were able to achieve record-setting levels of sales and profitability in their used vehicle departments—despite the unprecedented combination of the COVID-19 pandemic, huge job losses and a level of economic and social instability that many of us have never experienced.
I've heard more than one dealer describe the rise in used vehicle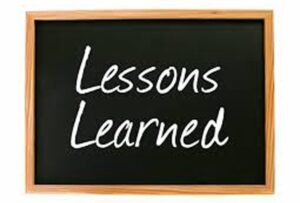 sales and profits as "amazing" and "totally unexpected." I'd have to agree, especially when you consider some market forecasts in late spring that projected a far worse outcome for dealers and other retailers.
You can see the remarkable results dealers achieved in used vehicles in the National Automobile Dealers Association (NADA) Dealership Financial Profile data. As of the end of July, dealers were seeing an average retail net profit per used vehicle retailed of $251; a year ago, the number was $81.
In addition, the used-to-new vehicle ratio for dealers surpassed 1:1 as of July 31. Not so long ago, dealers often sold twice as many used vehicles than new vehicles. In more recent years, the ratio's run closer to .75:1. But during the past several months, used vehicle sales have proven to be the primary lifeblood of variable operations in dealerships across the country.
To be sure, these impressive results arrived thanks to highly dealer-favorable market conditions. The pandemic effectively paused the retail market and, when retail sales resumed, they were powered by pent-up demand, decreased supply and federal stimulus payments. These conditions combined to put dealers in a position to win and made it easier for them to win.
But now we're arriving at a moment when the market conditions aren't as favorable. Dealers will need to work harder to sustain the sales volumes and profitability they've enjoyed in recent months.
My guidance for dealers in this unique moment is to focus on the things that went really right for them in the recent past and work to maintain them in the weeks and months ahead. From my perspective, three things went really right for dealers through the course of the late spring and summer.
First, inventories were leaner. Constraints on used vehicle supplies effectively forced dealers to sell through what they had on the ground. In addition, as the supply deficit caused used vehicle values to appreciate, many dealers adopted a higher degree of acquisition discipline as they scoured the country to find retail-worthy cars. In effect, the market forced dealers to operate with a roughly 30 days supply of inventory. This level of inventory investment efficiency served dealers well as the market moved up and down. While dealers might have wished they had more cars when the market was up, they most certainly benefited from carrying fewer cars when the market dipped.
Second, cars retailed quickly. I've noted that this past summer was unlike any I've experienced. Typically, I'd be counseling dealers on the necessity of working their price and promotion levers to retail slow-moving vehicles more quickly. Thanks to this summer's retail tailwind, dealers haven't had to worry much about whether they've got the right car, the right price or the right promotional placement. Used cars have been selling fast, and age hasn't been an issue.
Third, dealers could command their price on almost any car. I spoke this week to a Midwest Nissan dealer who's been in the business 20-plus years. "I've never seen a 90-day period when the vast majority of the price changes we made to used vehicles were increases rather than reductions," the dealer says. "We'd raise the price and the car would sell." Contrast this comment with another I heard from an independent dealer the other day: "We were selling cars so fast, I'm sure I left money on the table."
As dealers look ahead to the final quarter of 2020, let's not forget the three lessons that led to success during this year's memorable and unprecedented retail run in used vehicles—leaner inventories, selling investment-troubled cars quickly and making sure your asking prices match the market.
When dealers follow these principles, I believe they'll find that, despite all the disruption and uncertainty this year, 2020 won't be so bad after all for their bottom lines.