Reconditioning Inefficiency Comes Back to Bite–Hard
Amid the current, incredible run of strong retail demand for used vehicles, some dealers are forced to do something many would have considered unheard of in recent years–selling cars to customers and reconditioning them after the deals are done.
Other dealers are in an even more troubling position. They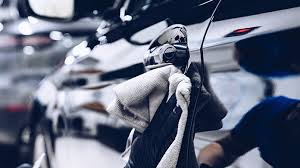 aren't selling cars because the vehicles aren't yet reconditioned and ready for retail customers. In the company's most recent investor call, Carvana executives noted how reconditioning capacity has been a constraint on inventory growth and sales.
The root cause of the current problem rests with the rapid rate of retail sales throughput. Dealers are selling through their inventories and working to acquire vehicles to replace the ones they've sold, at a faster pace than they have in recent years. The situation puts pressure on the processes dealers and used vehicle managers follow to recondition cars. In this environment, any inefficiency in a dealer's reconditioning process gets amplified. Put another way, the typical seven- to 10-day timeframe to recondition vehicles that dealers accepted in the past isn't working any more. In fact, it's becoming a big problem.
At Steven Toyota in Harrisonburg, VA, used car manager Jim Mason says it's not uncommon to see a backlog of vehicles in the spring selling season, when he/his team build their inventories to meet a seasonal rise in demand. This year, however, the situation's unprecedented.
"It's been exponentially worse this year," Mason says. He estimates that of the roughly 125 cars he's got in inventory, 30 are reconditioned and ready for retail sale. Another 50 vehicles are parked at the dealership, waiting their turn for reconditioning. The remainder are vehicles he's purchased from auctions that are in transit to the dealership.
The backlog of cars waiting for reconditioning isn't necessarily slowing retail sales. Customer demand and interest is strong enough that Mason has sold several vehicles that weren't reconditioned, and customers agreed to take delivery a week or so after they made a deal. "It's not uncommon to have three or four customers asking about a vehicle we just sold," Mason says. After some discussion, the service department now gives reconditioning priority to vehicles they've sold or recently acquired that have generated customer interest.
But moving cars more quickly through service is only part of the current problem. When dealers sell cars before reconditioning work is complete, you're never really sure how much you made on the deal. The uncertainty owes to relying on estimated, rather than actual reconditioning costs, to set your retail asking price. The uncertainty is familiar to dealers who prioritize inventory turns, sell cars and reconcile RO costs against recent deals after they occur. They know what it's like to sell a car, potentially discount the asking price to satisfy a customer or absorb a bank fee, and wonder whether the deal made or lost money.
"We do pretty good with our recon estimates," Mason says. "But you know, I know and everybody knows that there will always be cars that surprise you. We have to make sure the car comes in at or under budget so we make the gross we thought we made."
I appreciate how Mason and team have decided to attack the back log of reconditioning work. I've also been advising ProfitTime 2.0 dealers to be mindful of each vehicle's investment value as they decide the cars that get reconditioned before others. It makes sense to give lower-grade investments, the Bronze cars, highest priority since they will need to be retailed quickly to optimize their investment return or net profit potential.
The current situation is also causing some dealers and used vehicle managers to once again consider whether they should be outsourcing work they've preferred to keep in house. Tapping an outside vendor to help speed up the current throughput of vehicles might offer a temporary solution.
But I would reiterate a point I've been making for years: The beauty of used vehicle retailing is its ability to drive a wheel of fortune across your dealership, generating profit in used vehicles, service and F&I. In turn, the strength of your used vehicle retailing operation is only as good as its least-efficient link. If your least-efficient link is the service department, now seems like an opportune time to fix the problem for good.