An Unexpected Upward Turn in the Wholesale Market
If you haven't been following the wholesale market closely in the past two weeks, you may have missed what amounts to a historic and unexpected upward turn in wholesale values.
You can see evidence of the upward turn in wholesale values through Manheim's MMR Retention metric, which measures how closely wholesale vehicles sale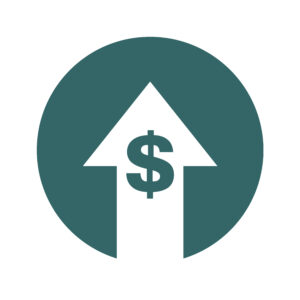 compared to Manheim Market Report values. In the eight weeks prior to August, we saw wholesale values return to a more normal-looking trend of depreciation over time. MMR Retention ran at or below 100 percent for this stretch, which arrived after historic week-over-week increases in MMR values.
Then, in August, MMR Retention climbed back to 100 percent and, this week, it's approaching 101 percent. At the same time, more vehicles at Manheim are selling the first time they run. Conversion rates at Manheim auctions are running above 60 percent at a time of year they typically hover around 55 percent.
Analysts at Cox Automotive and Manheim tell me that, in the recorded history of sales at Manheim, there's only been one other time in the company's history when wholesale vehicles, and conversion rates, went up rather than down in the month of August. This dynamic occurred in August 2017, when Hurricane Harvey ravaged southern states and took 1 million used vehicles out of the market almost overnight.
The current rise in wholesale values begs the question–why is it happening now?
The primary reason, according to analysts at Cox Automotive and Manheim, is that many dealers, particularly those who represent Asian brands, received notice from their OEM partners that their dealers would not receive the number of new vehicles in the final months of 2021 that they had expected. In turn, dealers are doing what dealers do–they've begun stocking up on used vehicles to have inventory to sell to customers who won't be able to find and purchase their new vehicle of choice.
Another reason the wholesale market is heating up and showing signs of value appreciation at a time it effectively never occurs, is that retail demand remains strong for used vehicles, particularly for the month of August. Analysts believe some used vehicle buyers have given up on waiting for new vehicle inventories to replenish, and they're purchasing late model used vehicles instead. At the same time, the month of August has seen the arrival of additional stimulus money, in the form of expanded child tax credit payments, for families with younger children.
I asked Cox Automotive chief economist, Jonathan Smoke, whose analysis of in-the-moment market trends and what they mean has proven to be reliably accurate since the start of the COVID-19 pandemic, for his take on how long the current appreciation of wholesale values will continue. His take: Dealers will See wholesale values continue to rise through the end of September, followed by plateau in the final months of 2021.
This outlook suggests two take-aways for dealers as they manage their current inventories.
Be less aggressive with price reductions to move inventory. At this time of year, dealers are typically aggressive with price reductions as they're looking to reduce inventories as the fall months arrive. I'm not suggesting that dealers shouldn't reduce prices on investment-distressed or over-age vehicles; I am saying that the price reductions you'd normally make to move the cars this time of year may not need to be as severe.
Temper your impulse to stock up on used inventory. As regular readers know, I've long advised that dealers should maintain a 1:1 ratio between the number of vehicles they keep in stock and their rolling 30-day total of retail sales. Currently, dealers across the country have a roughly 40-day supply of vehicles on the ground. In other words, dealers aren't necessarily short on used vehicle inventory, even though they may feel like they need more cars.
As a final point, it's striking to me that the quick, upward swing in wholesale valuations, and the impact it creates on retail asking prices for used vehicles, isn't causing any significant concern or consternation for dealers who use the ProfitTime system and follow its investment value-based method of managing their used vehicle inventories. That's because ProfitTime is built to guide dealers to the most optimal outcomes for their used vehicle investments no matter how much, or how quickly, the market moves.